Cams.com reviews, What is New in 2022?

As an avid cam site reviewers, we are constantly pushing our boundaries and testing all the adult webcam sites available on the internet today. Part and parcel of our reviews are to keep updating them with time and of course, compile each review with the utmost detail. Today, let us explore cams.com and see what it offers us in terms of user value.
Cams.com is a web sex platform where you can jerk off to sexy girls masturbating and nude teasing live on camera. The homepage is blessed with thousands of models, each with diverse features and body types. The models are categorized by different filters like show type, age, ethnicity, specialty, body type, and more.
Cams.com Price
As far as the costs of cams.com we paid $3.20 per minute with a cam girl named kitensquirtt. On the other hand, we had a show with HAYFA that was just $1.79 per minute but spent around $3.00 per minute again with VivianDevil. The moral of the story is it really depends on which woman you are chatting with.
Ultimately cam girls choose how many tokens or credits per minute you have to spend for private nude cam shows with them. Rather than just state how good or bad any given sex chat site is we like to explain the logic behind our reasoning for how we rank each adult webcams site. Cams.com is a top 10 adult webcams site for a number of reasons. I have listed 8 of these reasons below.
It is purely a pleasure to use this site from the user experience aspect because they don't over-complicate things. KISS: Keep it simple stupid seems to be a philosophy the scrum team has at Cams.com.

Enough models without a crazy high number of them, accurate count. (Lot of other sites alter their numbers)

Great features while in actual adult chat sessions.

Fair and concise billing rounded to the nearest second.

I rarely if ever have run into a glitch but I know if I do that cams.com has a great support team.

5 distinct show types are listed atop everything: like Buzzmode (which is a bit of a Chaturbate rip-off).

Ethnicity, age, and body type search is front and center giving users the ability to save time and drill down the type of cam girls they want to chat with.

….and reasonable prices.
As you can see from this search trend chart interest in Cams.com has been stable, about the same the past 8 months.

Specifically expect to pay between 3 or 4 dollars depending on which live cam model that you select. Sure some are more but many are less. Thousands of cam models here charge just over 2 bucks a minute for full-on cam sex. It's really a great value at cams.com.
Cams.com Features
The parent company of cams.com is friendfindernetworks and they are of course a pioneer in both adult dating and mainstream dating sites. They were one of the first to create a cam site for adults. Of course, Penthouse bought the organization and never changed the payment system to pay as you go like you will see at Streamate.com. Therefore if you prefer that method that Streamate will be a matter of choice for you. If not cams.com is a winner!
Here is EXACTLY why.
Clean interface

Huge cam model selection

Can easily save favorites

Known to have some of the best looking cam models in the world as they offer cam models a higher split than many other sites

An experienced large company that would never screw you since they want you to keep coming back when you want this sort of entertainment.

OUR 1 GRIPE: They need a pay-as-you-go system where you can leave your card on file get billed just to the second like on Streamate.com. We have seen first hand that many people prefer that method.
UPDATES FOR 2022 – Cams.com now has a tab called. 'Interactive' on the top tab where it used to share 'connexion'. That is now moved to the navigation panel along the left side of the site. It's an improvement. The buzz mode is also on that same panel and one thing that sets cams.com apart is the focus on age search. Most cam sites have sort of hidden the ability to search by ages but cams.com realizes this is popular and makes it a central focus of their search navigation.
The depth of tag search functionality is great here, whereby cams were one of the first adult webcams sites to offer that more than 10 years ago.
One notable thing is missing: New models are not as much of a focus and that goes to the cams.com strategy of doing exclusive deals with cam girls. It's a flawed strategy though in that statistically, most cam models are not in the business for more than a few years, and consumers radiate towards new models. That is of course just one editor's opinion and again we still hold this as one of our favorite sites, it's just not on the same level as the current 2 top cam sites.
Cams.com Findings & Site Summary
Really cams.com had mastered what users REALLY then tinkered with it versus just honing their secret ingredients. This is due to internal changes at the company. They still don't junk up the screen with emoticons and garbage that just gets in the way still, but instead of their prior focus around new cam models and direct billing, they've tried to duplicate a less desirable platform.
We like cams.com and are certain that it deserves a stop at the top of all adult webcam sites, but we hope they return to their old billing style and add back the new cam models tab.
Screenshot of Cams.com Model views & homepage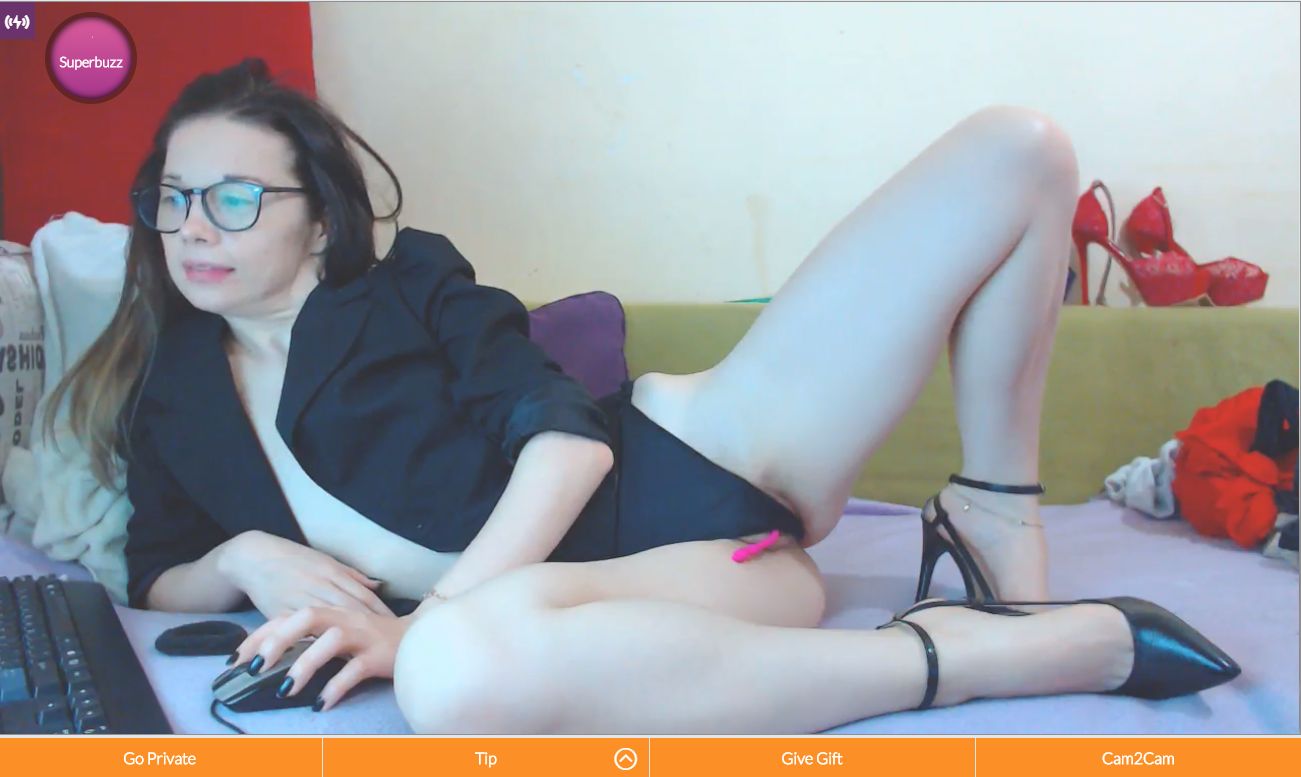 VIEW 2 – Homepage of Cams Video Chat Site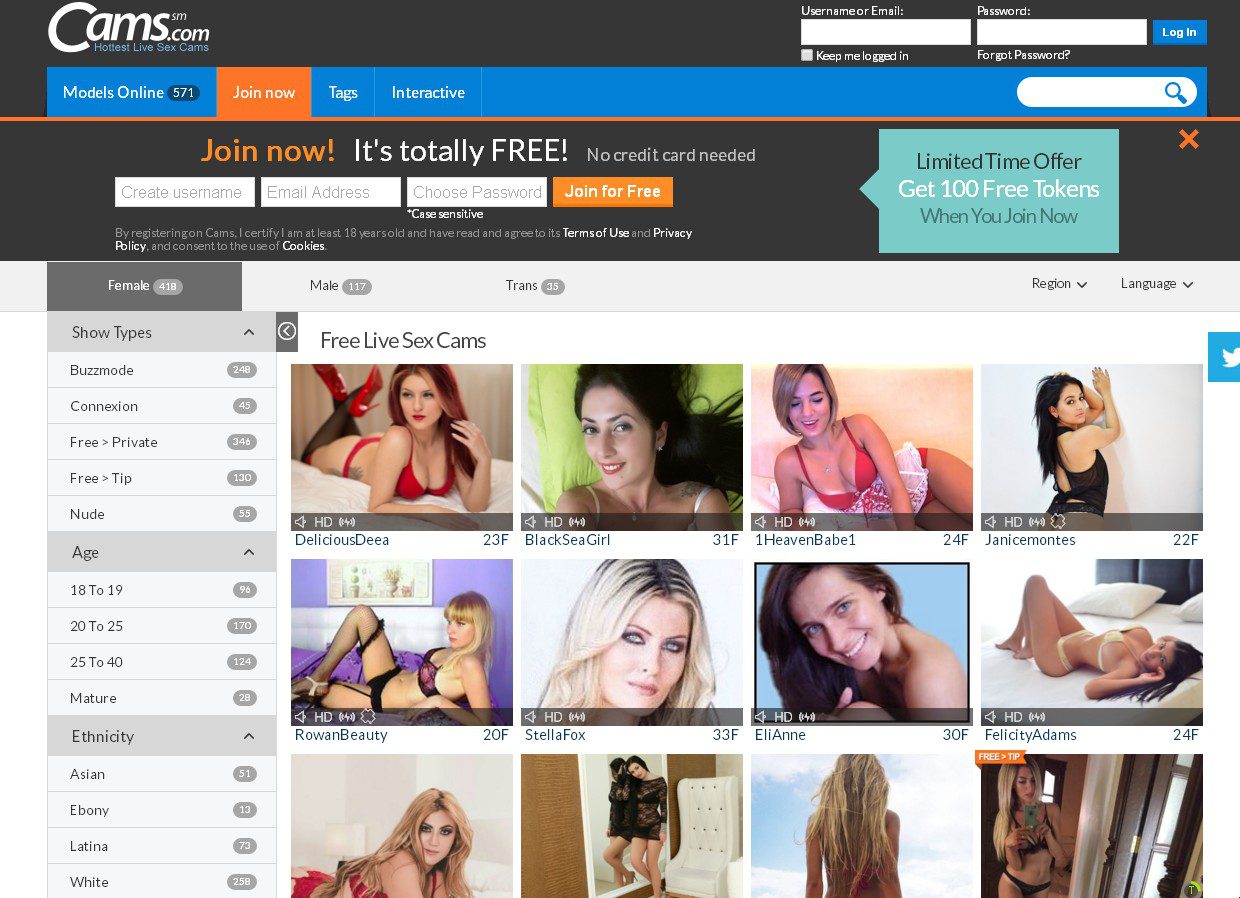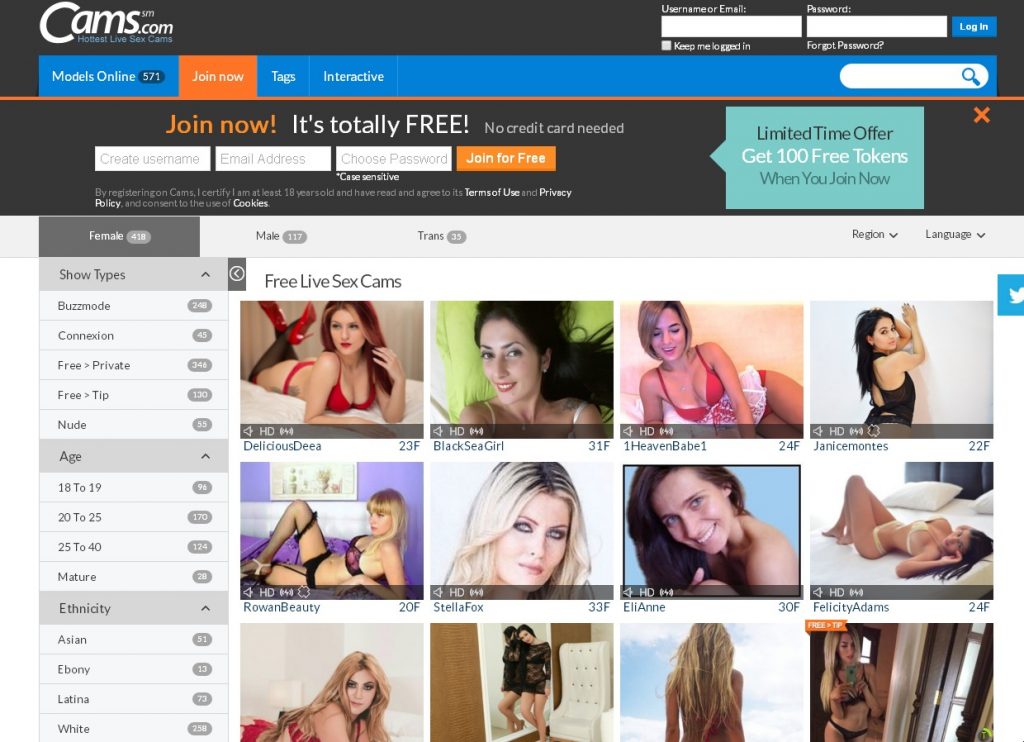 Try cams.com here. Remember it is a prepay site. If you prefer a pay-as-you-go site then try Streamate.com. Likewise, you can check out more about the top live cam sites and also the list of hottest cam girls.