Compare Adult Webcams with our detailed side-by-side comparison charts and sex cams site reviews.
Use our handy table to learn which adult webcam sites are right for you…
Adult webcams
site

#1 Streamate.com




Range 1.99 per min upwards

The BEST overall Adult Webcam Site for 2018!
73,900 cam models and the most popular sex cam site online mostly thanks to Cheap Gold Shows! A fan favorite for the low prices and free chat options once you register.


#2



$1.30 - $4.50 per minute
67,800 cam models. Went from being my least favorite site until this past year to one of the best adult webcam sites. This live sex cams site has gotten more popular and is now a top 3 cams site for 2018!


#3 LiveJasmin.com


$1.79 - $4.50 per minute

81,073 cam models from around the world. One of the largest sex cam sites online but some cam models who clearly would rather be knitting. That being said it's still a must try.

#4 BongaCams.com



$2.80 - $3.50 per minute
14.500 cam models. A site similar to Chaturbate but not as popular until recently. A newer live cams site and has already cracked the most visited sites online. Deserves a spot in the top 10 best sex cams sites.

#5 StripChat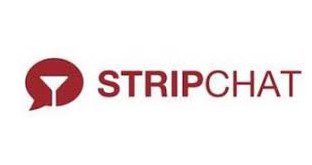 $2.70 - $4.10 per minute
4,270 but alot less are active. It's a live cam site but their still working out a number of kinks with user experience.

#6 ImLive.com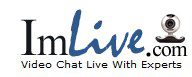 $2.00 - $3.00 per minute
56,293 cam models. Still a leading destination online for adult webcam chat and in top 3 adult cam sites. Great company and easy to use site with tons of models.

#7 CamSoda






$2.75 - $6.50 per minute
2,400 registered models and about 300 online at most times. cam models. Not yet considered to be a leading adult cam site.

#8



Range 1.99 per min upwards
24,658 cam models. Pornstar live cams plus a wide, wide selection of amateur live cam models and everything in between. A rapidly growing site with HD sex cams. ***Works great as far as mobile sex cam shows as well.

#9 SakuraLive.com




$2.20 - $3.50 per minute
2,340 Japanese cam models. We say stick to the top 10 live sex sites and you'll find as many hot Asian cam models if not more.

#10 Cams.com




$2 - $4 per minute
41,000+ cam models. A solid user experience but not as good of selection or pricing as our pick for the best adult cam site.

Flirt4Free.com




$4.10 - $5.50 per minute
11,570 cam models and growing. Think upscale, and be ready to pay a little bit more for it. Typical shows are higher cost and I am not so sure it's better. I'd stick to the top 5 cam sites or at least 10 best overall.

LivePrivates.com




$2.50-$5.25 per minute
9,000 cam models, no pornstars on webcams but loads of Romanian cam girls. If that's your thing this is a great choice.

Sexier.com




$2.70 - $3.50 per minute
10,027 cam models and still a good choice but no longer in our top 10 adult cam sites as in the past.

SuperMen.com




$2.20 - $8.50 per minute
3,200 gay only cam models. Excellent choice and perhaps the best gay sex cams online. It is gay only though.

TeenAdultcams.com




$3.00 - $4.00 per minute
7,547 cam models. Offers all niches, the name is merely a marketing tactic.

PhoneMates.com




$1.70 - $4.70 per minute
5,400 models gives a good selection but our gripe is the old interface.


#9 Icams.com



$2.80 - $5.70 per minute
5,054 cam models, from AdultFriendFinder.com parent co. and by Steamray a trusted brand but it's a copy of cams.com - go with cams.com above instead for better experience.

LiveFreeFun.com



Range 1.99 per min upwards
14,658 cam models. See above. A great trusted sex cams site but it's a white label site meaning it is merely a copy of streamate.com. See that review above as it's the best adult cam site of 2018!

ShemaleAdultCams.com




$3.20 - $7.70 per minute
7,547 cam models. Loads of shemales on live webcams here. Reasonable prices and a trusted site. However, the top 5 adult cam sites also offers shemale cams.

xcams.com




$2.70 - $3.50 per minute
7,340 cam models but xcams, is again a filler cam site, not our favorite.

ifriends.net



$3.70 - $4.50 per minute
12.433 cam models. A cam site on the decline really. Many models have moved to the sites in our top 5 adult cams list.

CamContacts.com




$2.00 - $4.00 per minute
6,000 live models approx but we offer a strong pass. Loads times are bad.

SlutRoulette.com




$1.80 - $4.70 per minute
6,779 cam models. Truth be told this is a marketing gimmick for sign-ups from LiveFreeFun.com. Save your time and Streamate as that is the same site but your going straight to the source with Streamate above.

MyFreeCams.com





NOT FREE. $2.30-$5.60 per minute

14,035 cam models. It's actually quite funny that this sex cams site has free in it's name considering it's so expensive.

>
Naked.com


 




$3.25 - $4.55 per minute

8,450 cam models. So so user experience, barely made the top 35 sex cams.

Cam4.com




$3.30 - $7.50 per minute

8,004 cam models. An old favorite before Streamate and others took the lead by a mile.