Today we're sharing our experiences using one of the newer live sex chat sites Xhamster Live which is actually brought to you by StripChat. Another responsive mobile sex cams platform, StripChat came on the scene in 2015 as the core site that delivers a cloned version to xHamster live webcams.
This platform has major backing and has enjoyed a large degree of success. Let's go more in-depth to see where the stripchat reviews rank this cam site but before we do make sure to remember if you plan to use or join x ham live you want to register first at StripChat.com and then you can use your same login credentials at xhamster live or stripchat.
StripChat.com Reviews: Too hot to handle!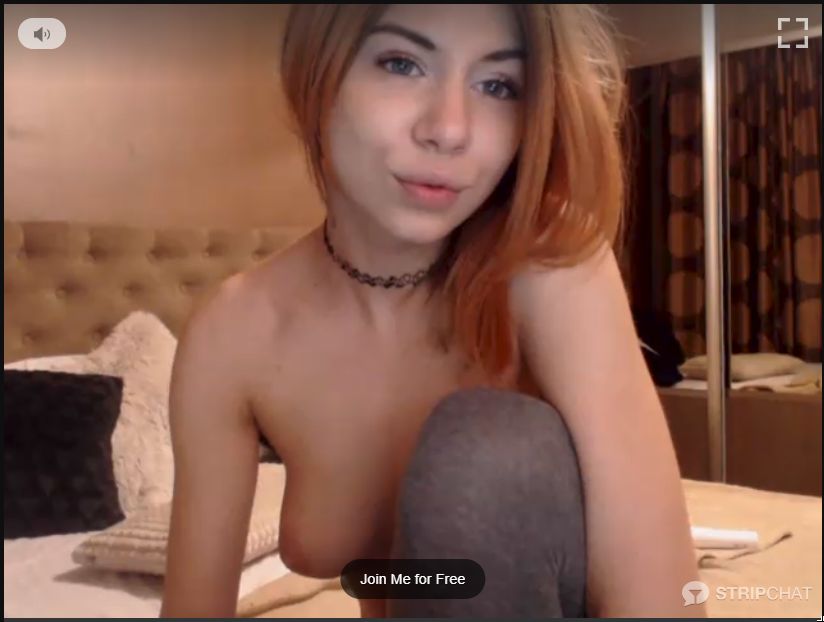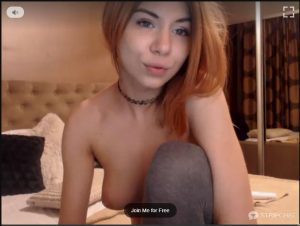 Our StripChat Test: Is StripChat a Scam?
Nope, StripChat is a professionally operated live adult webcams entertainment business operated by Hammy Media. They also operate one of the largest xxx porn tube sites on the web.
That said, they generate traffic from that tube site and feed it into their new cam site called StripChat.com.
StripChat Prices / Xhamster Live Costs:
Overall we ran up costs of about 4.00 per minute on average for live sex cams shows with internet models in the United States and about 50 cents less for Colombian and Romanian cam girls.
Users can expect this to be a good rule of thumb as far as the price per minute for adult cams at StripChat.

StripChat Cams Features:
Stripchat has recently introduced what they call a StripScore. They also now offer cam girls the ability to sell videos. The profile bio pages for cam girls though are super sparse and show that this cam site is still getting the hang of the cam business. Even so, they also have a white label named Cheapsexcams with a different theme and look but works fantastic.
It is very little to these bios and it leaves the user wanting to see more and learn more about the cam model. For those who are after a freemium cam site that is like StripChat, you will want to read the Chaturbate reviews.
This is what the home page of StripChat will appear like as shown in the image below. They share the red colors of LiveJasmin with a grey tone as well.
StripChat.com though has recently changed its brand logo to a martini glass rather than the one in the image below. Perhaps you noticed as well that it seems as if they stole their original logo from Electrolux.
All kidding aside, whatever company it was that forced them to change the logo; their core service is what matters and in that area, they're doing an exceptional job. As far as things that make StripChat unique that we want to focus on in our Stripchat reviews let's talk about layout.
Looking for other sites like Stripchat, we got you covered. Check out LiveJasmin, & Flirt4Free (reviews at the link).
Along with the main header they feature the top cam girls on their site in the upper left corner then on the right side the most popular categories are linked. They also have a 'spy' feature and contests under a tab called top models.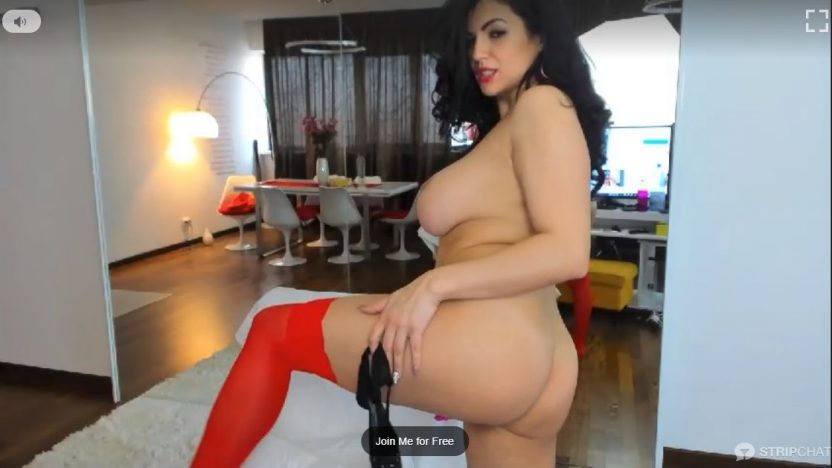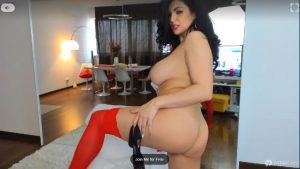 We can't list off all the top cam girls at StripChat but we featured an image of one of them; Annyya a winner in the 2021 Adult Webcam Awards and a super popular middle-aged sexy cam girl.
As far as trends in popularity for 2023 StripChat is currently spending millions on advertising each month to grow users and introduce people to this still fairly new live sex webcams site.
We could the results on why stripchat masturbation models are getting so popular and skyrocketed their viewerships in short span.
Lke I said, a huge spike in interest, traffic, cam girls, and users overall in the search trends graph for StripChat.com. The largest bumps in interest have been in the United States and Alabama, Nevada, New Mexico, and Rhode Island in particular.
Stripchat Homepage Image: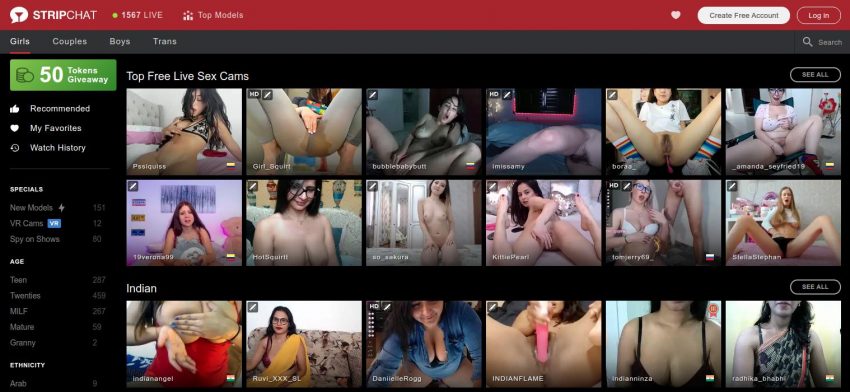 Stripchat Findings & Conclusion:
LiveJasmin has a more abundant selection and smoother experience on mobile as well as the international focused selection, while Streamate.com is the top American adult webcams service.
Most people agree StripChat shows a lot of promise and most stripchat reviews we have read elsewhere are quite positive as well. Beware of the dummy site of Stripchat that is available on the internet.
In case if you don't know, XhamsterLive (review at the link) is the name for it. In fact, the gorgeous list of xhamsterlive girls we see on the internet are from stripchat. Crazy!
This cam site continues to roll out new functionality and attract more live cam hosts. I expect that in the future this adult video chat has a bright future, but there are still a number of superior destinations online for live sex cams.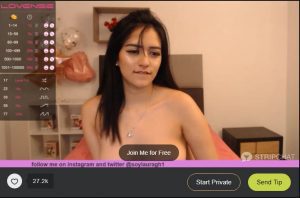 Try StripChat.com here though to get a glimpse of the next big thing in cams.
Realize one very commendable aspect of this sex cams site is they pay cam girls more than nearly any other adult webcam site and if the financial motivation is anything this factor alone will drive a large number of top cam girls to this site over time.
That said, are they putting all their eggs in one basket?
Whatever you do remember xhamster live is just a clone so register at the real platform then you can access both the Xhamster Live copy site or the true platform at StripChat.com
Another cam site like StripChat to check about is LiveJasmin.com delve deeper into those similarities. A few neat things to share about stripchat are that they offer 200 free tokens currently as a part of a promo package. The other sex cam site to do is Cherry Tv with same 200 free credits.
Also, they added VR Cams to the top navigation just under the StripChat new cam girls tab. Just under this, the 'Spy on Cam Shows' tab helps explain how you can peer into actual live cam nude shows between cam girls and others talking to them.