Imlive.com reviews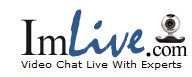 IS IMLIVE A SCAM?
No, Imlive.com webcams are not a scam at all. As we discussed in our reviews of phonemates.com and sexier.com (review at that link), which are the two leading adult webcam sites from the same company that operates Imlive live webcams; the company as a whole is known as a trusted market leader and actually is more than a decade old. They may have lots of customers around the globe as in millions and they have one of the lowest cost platforms as far as costs for adult webcam shows. Likewise, they also have a number of proprietary features with respect to site functionality that we like as well! 
IMLIVE CAMS PRICES:
The prices are still quite fair and reasonable for what you get here. Expect prices for adult webcam shows to run around $2 to $4 per minute on average as offered through their credit packages. Sure, we prefer to not have to change real money to funny money or buy credits or even prepay, but imlive.com makes it worth using their credits by offering low costs in general.  The prices are not just in line with norms but truly extremely competitive.
IMLIVE.COM CAMS FEATURES:
Things are all inline with standard features here plus some. As we mentioned previously this adult cam site also has a number of cool and unique features to offer. Here is a partial list of what you will find on imlive cams.
Search by niches like: Trans or Fetish or BDSM
cash back awards: Every day 12 people at random are picked from the crowd and given all their money back! Neat indeed concept as far as customer appreciation.
Content galleries of videos and photos. (Although in other reviews I have said this is pointless when their are live nude cams I realize my own preferences are not the same as others and that many fans love to follow their favorite models more closely than I.)
Happy Hours Cams: No other live sex cams site offers this feature.
CONCLUSION & FINDINGS ON IMLIVE.COM REVIEWS:
All adult cam sites cannot rank the same and we call them how we see them. The bottom line is imlive is a top cam site with a great user experience and a history of being fair and that is how they've earned a very high-ranking with us. This adult webcam cam site is as user-friendly as other top sex cam sites like Streamate.com and we recommend both as best customer picks.
SITES LIKE IMLIVE
Imlive has a white label program for webmasters which is quite famous so there are tons of sites that look the same as Imlive but ImLive.com is the ORIGNAL site. As far as company brands they also own phonemates and Sexier.com. Imlive is the best of the 3 sites and has a very unique look to it.
SCREENSHOT OF THE HOME PAGE OF IMLIVE.COM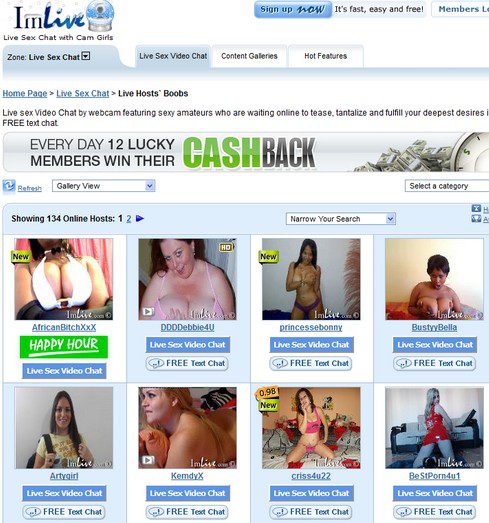 Try imlive.com here: