Learn about MyFreeCams live sex cam girls chat site. It's a popular adult cam site but it is really worth taking your time to join? Our myfreecams reviews go over prices, costs, and more.
MyFreeCams Review –  Truly Free or NOT? (NOT AT ALL!)
First off let me just say I have been a member here for like ever. No seriously, I am pretty sure I was one of the first 10,000 or so users and so I am really familiar with the ebbs and flows development of this adult cam site. First let's just come right out and say it, compared to a cam site like Streamate or LiveJasmin (review at that link) it's not the technology or speeds you using MFC for. I mean seriously they have a banner telling you to download the above flash on the home page with a directions pdf you can even view.
This should tell you that somehow with the millions of dollars they're raking in with tons of cam girls that none of that money is being spent on HTML 5 or the latest tech for sex cams.
Before I get too far into describing what it's like to use MyFreeCams.com I should disclose that some of the cam girls we've recently visited who are also very popular on MFC are HotAsianJeny, Harli_Lotts, IsabelleRaven, MissKreazy, and NiceHotJob. Next up I also have to say that the profile pages make me ask where is Tom and am I at MySpace? Take a look at this example of a MyFreeCams Profile Page.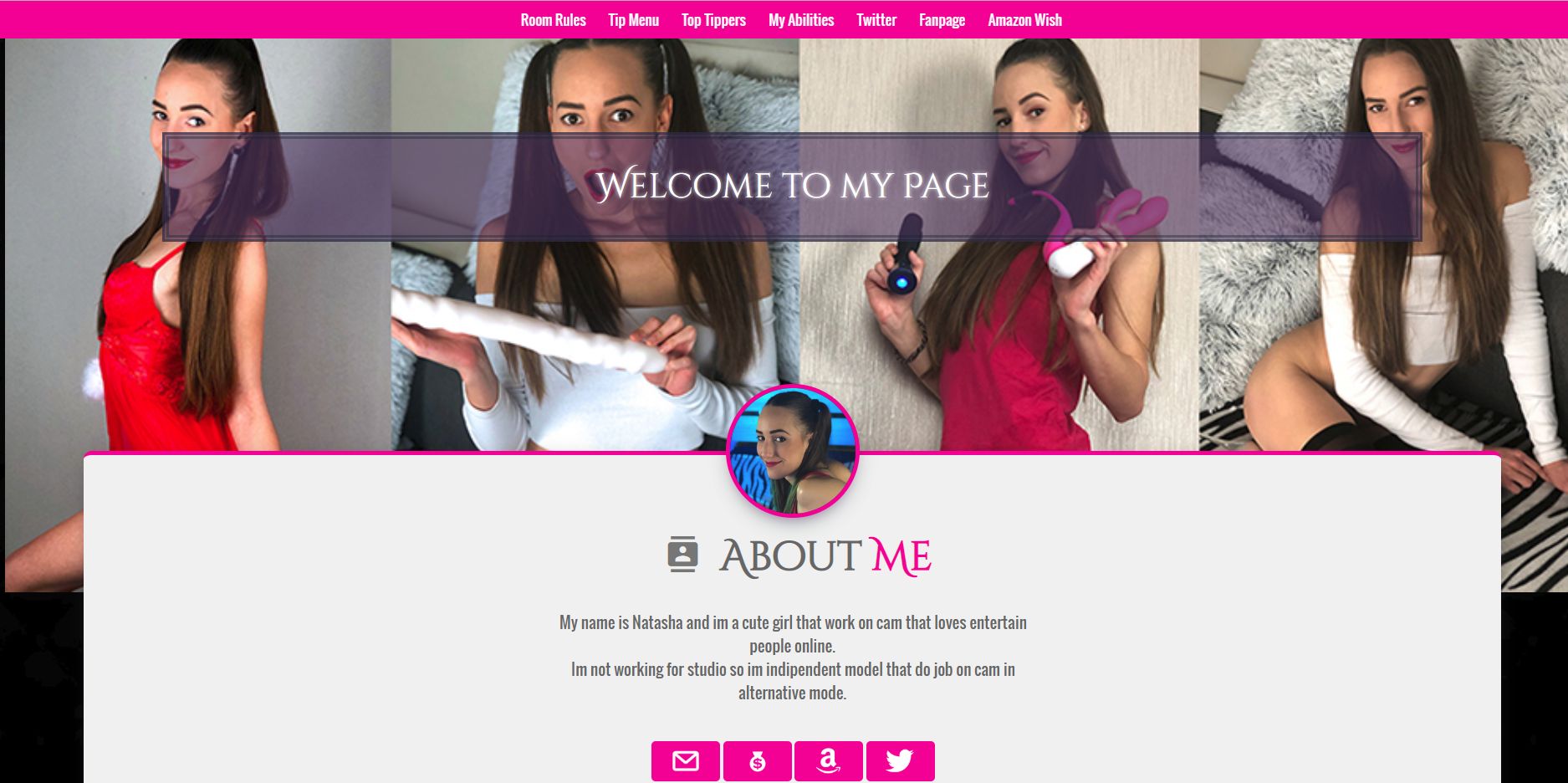 MyFreeCams Prices 
I cannot tell you how many myfreecams reviews I have read that infer or say this is a free live sex site and it simply is not. I repeat myfreecams is not a free sex cams site and the notion of such is pure fiction. While MyFreeCams.com does deliver some value to a large number of users, MFC as most regular users call this site is not the largest nor the best sex cams site in our opinion when you look at the user experience overall. We think that the great split for cam girls is what has saved this cam site and the fact that they are very performer-centric; most of their traffic is garnered by cam girls themselves sharing their content across social media.
I have to say with options like these I find it amazing that people would waste their time on crummy porn chat sites that FRANKLY are not even designed for any true adult conversations. MFC just crushes all the adult conversation websites and those that want to be that. For example, flingster (which we recently reviewed) was a complete waste of a person's time, sorta like ChatRandom.
That said MyFreeCams 2018 launched some new efforts to get more traffic and that has secured some traction for them which has, in turn, brought up the numbers of total cam girls on this site at any given time. We actually saw MyFreeCams with as many as 2,500 cam girls on at once in early 2023 so things are looking up for MFC as of late.
MyFreeCams Unique Features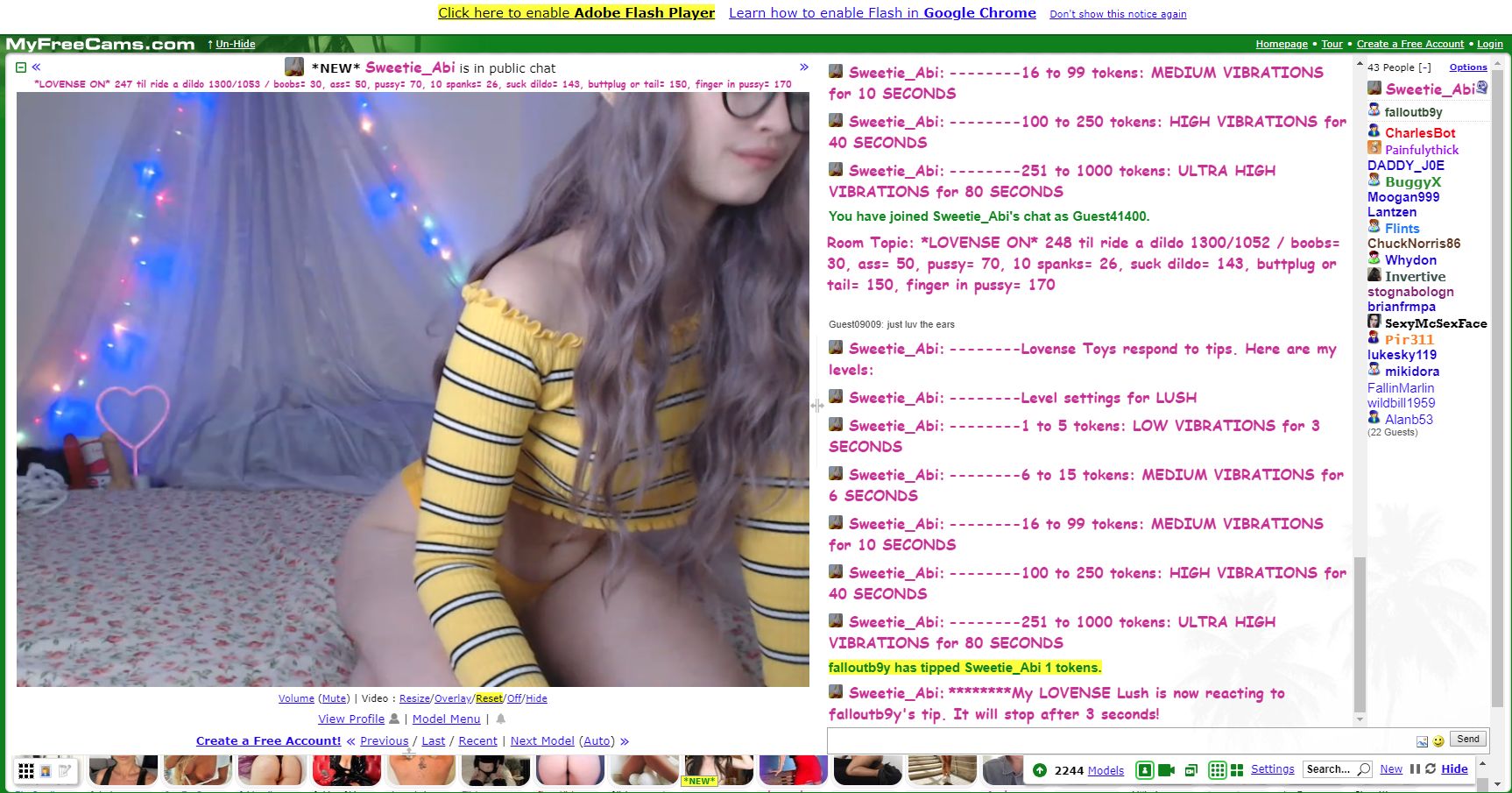 Next up in our myfreecams reviews, we have to share that myfreecams features.
In a nutshell, they remind me of integrating something like MS word into the chat interface of a cam site. Okay, maybe that is a bit harsh but hear me out.
There are all these wild and weird buttons you can open to record or find things versus allowing the user to just browse and put the focus on the models on the home page. That said none of the images moves or are in HD so perhaps this is their way of making up for stunning graphics. That said MFC has some really cool albeit bizarre functions that other cam sites do not offer:
Ability to make connections for future chat known as adding to favorites lists. Other cam sites offer this but not the same way MyFreeCams does.
Regional cam search
Niche adult cam search based on ages, looks, and fetishes
Most Popular Rooms
Trending Rooms
Miss MyFreeCams
Model Explorer
Tags Search
Topics Search and Cam Girl News Feeds
Notes and WhiteBoard are really kinda cool and unique if you are a totally dedicated perv spending loads of time on cam girl sites because you can literally take notes and leave them here about each show and performer.
I do like MFC as most people call MyFreeCams but the colors are an assault on your eyes as is the pixelation and the load times are really not ideal either. It actually looks to us like a swamp from the 1980s turned into a sex cam site designed by the same people who built myspace. The pop-ups for chat also feel strange and like they're off a dating site. Looks as Wikipedia says this cam site is pretty old and was launched in 1992; apparently their still using the old styling.
MyFreeCams Reviews Summary:
I always try to share positive things about all the most popular webcam sites and in the case of myfreecams it's a story of dedicated cam girls. Most myfreecams reviews will lead back to our conclusion; Cam girls tend to stick to MFC for their entire camming careers because they take a higher split than on the larger commercial live sex webcam platforms. That being said that is why we suggest you read our streamate reviews as you will have more fun and spend less there on average and while the cam girls are often fewer career cam girls, the constant flow of new cam girls at that site is really pretty awesome and you have much better mobile experience and load times as well.
Sites Like MyFreeCams.com
There are no other sites just like myfreecams.com as this company has just the single adult webcam site but I suggest reading our Chaturbate reviews as some of the same functionality is offered there.
Screenshots of My Free Cams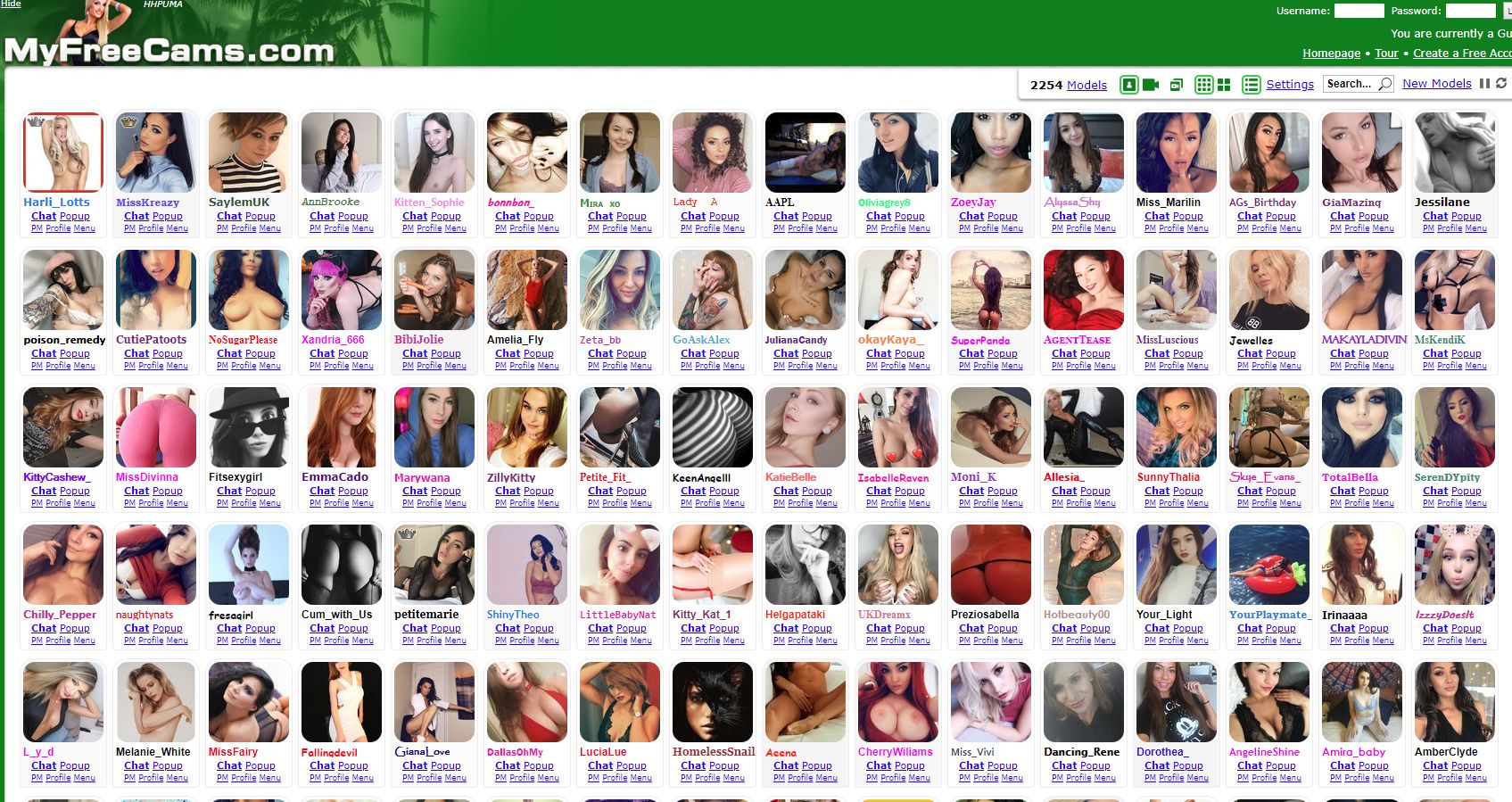 Sites like Streamate.com offer free webcam show by hot cam models from all around the world which you can check side by side to MyFreeCams. What it boils down to is that MyFreeCams does have tons of super hot smart and sexy college girls and housewives from America who perform literally nowhere else. The models themselves anchor this nude chat rooms website.