We spent 6 hours trying all aspects of Chatrandom. Read here how it all works at this random chat site and what to expect via our chatrandom review. I will tell you that this chat site suffers some of the same drawbacks of Omegle.
There are many sites on the internet that allow you to chat with random strangers from all over the world. You might make a new friend, find your soulmate, or even have a mutual masturbation session if you're lucky. Chatrandom is one of those sites where you never know what might happen.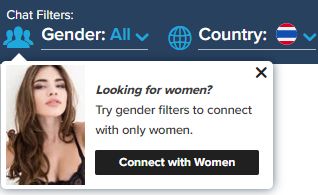 Chatrandom Reviews
Chatrandom specializes in connecting people internationally. You have more control over who you want to connect with by switching effortlessly from room to room or the random function can even choose for you.
There are many sites like this tucked away in their own little niche on the internet and they have a growing loyal community. This particular site is not an 'adult only cam site' but there are plenty of adults in the chats.
Chatrandom Features
Chatrandom looks very basic and easy to use but there is more than meets the eye.

Over 4,000,000 members and counting

Chat with strangers instantly and from anywhere in the world

It has super-fast connection times

You can chat for free

Earn badges to gain more credibility within the community
Here is the screenshot of the home page.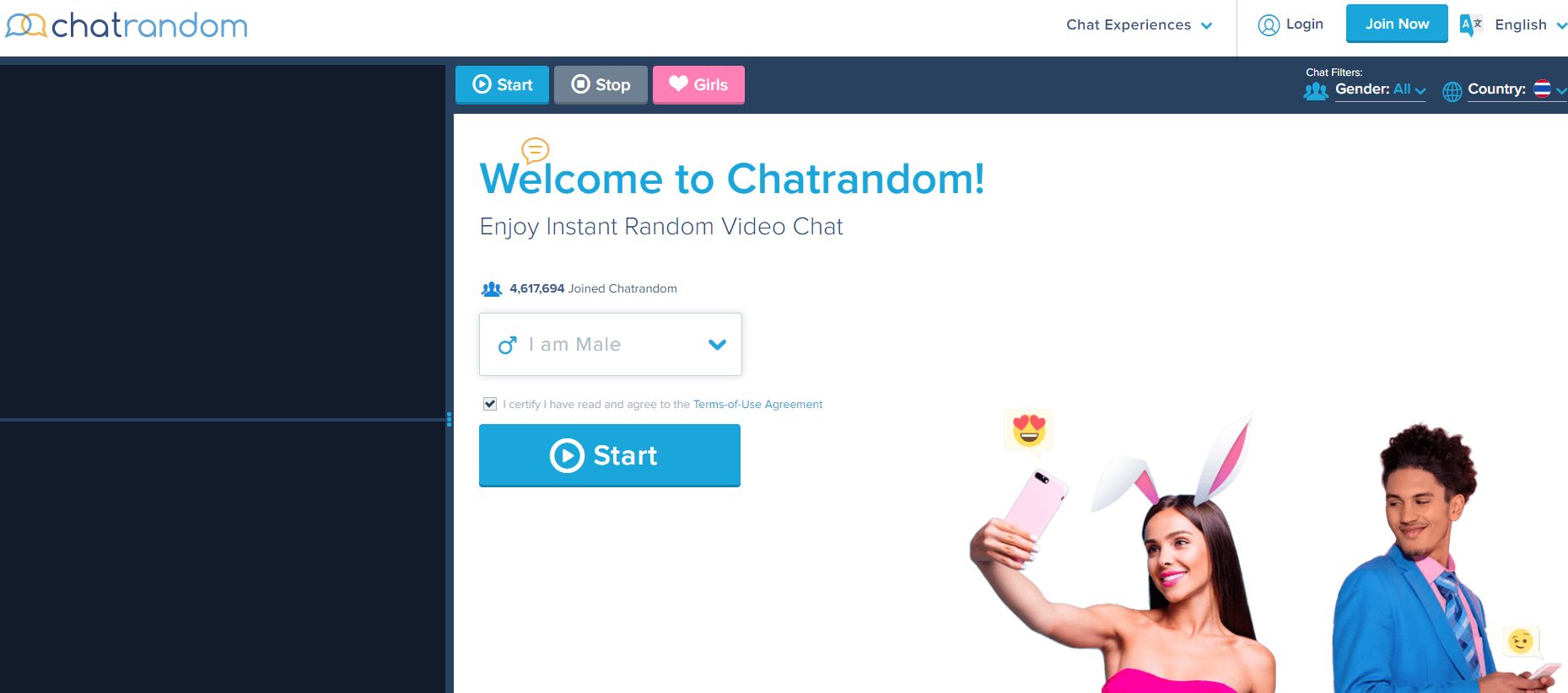 Chatrandom is a site that almost anyone can join. The signup process is simple and quick so you can create an account and start chatting in a manner of minutes. Chatrandom.com notes that it is working on more features for its members so there will be more things to do and explore.
Here is a screenshot of the navigation.

Sites Like ChatRandom
I feel like a record player stuck on repeat as far as Chatrandom.com and sites like chatrandom are concerned. The mantra is always the same; insecure random cams offered to those over 18 with no age controls.
This is nightmare folks. You just can't use sites like chatrandom for adult video chat and expect to be safe; nor can parents allow their kids to access such sites. More has to be done to actually verify ages at all chat sites like chatrandom.com.
Random chat sites like chatrandom and chat avenue have no concern for the protection of vulnerable minors. Did you know chat avenue(review at the link) has a kids chat room? RIDICULOUS!
Below is a picture showing how grainy most of the webcam feeds are of strangers you will see on webcam.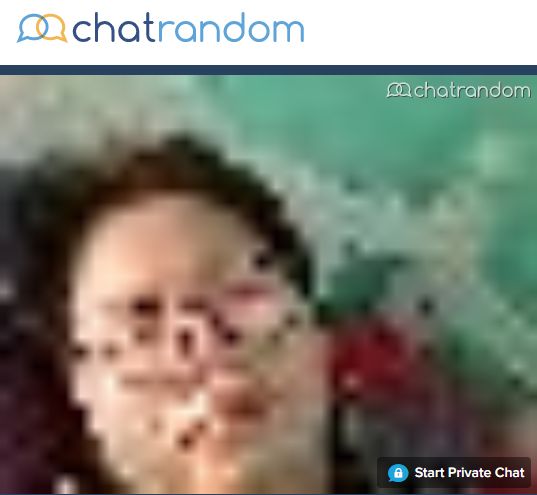 There have been stings (rightly so by police in cities across America) and they continue to be in order to capture pedophiles and perverts. If you are after webcam sex do not use these types of random chat sites. Any sites that claim to offer random chat are not going to be safe because the premise is not verified, adults.
BE WARNED! Stick to the top live sex cams.
Chatrandom Review Summary
Chatrandom is a social site catering to those who want a more intimate approach to chatting. You have to give them access to your phone and camera to enter the community and take advantage of all the possible features otherwise you can only text chat. It's still possible to use the gender and location functions to find a text chat buddy.
It is important to be careful using this feature because you cannot see or hear who you're chatting with.
This chat community is a little larger than others that offer the same experience but the setup (look and feel) is unmistakably similar. There is no age verification or credit card required on Chatrandom.com, so that makes it easy to join.
Chatrandom's most interesting feature is the 'random' option. It allows you to be more detailed in your search when looking for a specific age, gender, or location. It then compiles your search into the most probable matches.
Years back I dove headfirst into the cam world having no idea there were so many different types of cam sites. Since then I have learned these types of scary random cams sites are SUPER SCARY and useless all for the same reasons. At least this is true for the majority of guys who want to talk about sex with girls on webcams.
Chatrandom's intimate experience is unique in the fact that there is an opportunity to talk with people from many different cultures but that is about the only safe use. It is similar to sites like Streamate (review at that link) in that sense but offers the opportunity to build relationships outside of the chat community.
Where the nightmare can be real though is if you go into a site like Chatrandom exposing yourself to people at random! Save your adult cam adventures for legit sex cam sites. Besides that cam site that I just mentioned, another place you might want to try is my free cams. We have a myfreecams review as well that explains how that webcam chat site works.
Chatrandom may give a more personal chat experience but it lacks the security and safety many other sites have to fully let go and enjoy themselves. It is still working on many new features and hopefully, it has plans to put procedures in place to vet its members better. Until then try out Streamate.com.