Since 2009, Omegle remains an icon of the random chat site genre, allowing users to "talk to strangers" from anywhere in the world at any time without the need for payment or even site registration. Omegle uses text and video chat for one-on-one connections between these strangers and supposedly provides users with the opportunity to meet new friends online. But as the site itself warns, making new friends online could be much more treacherous than it's worth, no thanks to Omegle's hands-off approach to user safety.
Omegle Review: How It Works
If you are asking is Omegle safe we have the answer. Read the omegle reviews and see how it works and lots of safe adult alternatives for sex chat here. This random video chat site is a place to talk with strangers on webcams…or is it?
We reckon it is also a place where guys go to just expose themselves, but more often then not it's to other men looking for the same perverted antics. Not everyone's intent is the same but our test of omegle was riddled with constant guys exposing themselves.
We put a sticker of a hot young girl over our webcam and just waited to see what guys' reactions would be. It was no surprise that we had lots of men showing off their dicks instantly. That said here is what you can expect to experience on omegle.com.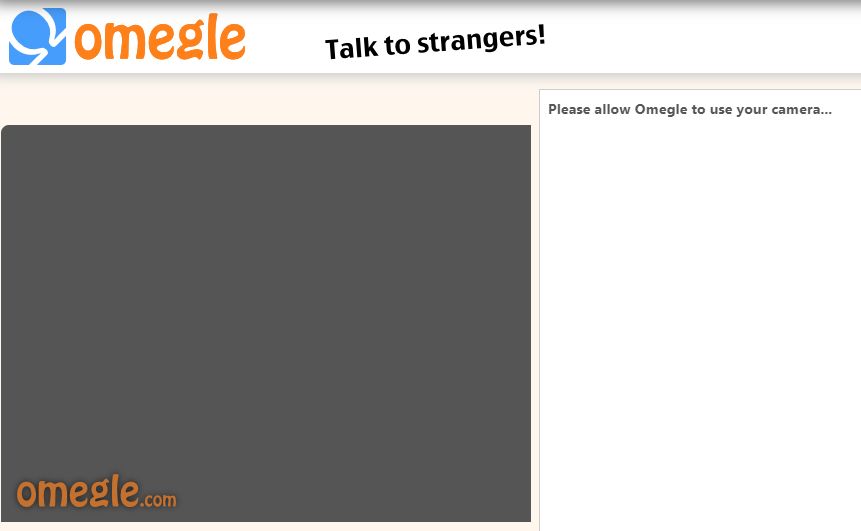 Omegle Features
Mobile-friendly

Anonymous chat

: Omegle is totally free to use and does not require users to provide information for sign-up.

Add your interests to increase your odds of getting paired up with someone who is into the same things as you.

Omegle is not strictly limited to adult use

. The site explicitly allows underage users "with parental permission," which is impossible to verify.

Add a college email address to verify that you are a college student. This will allow you to chat with other college students. If you choose to provide this information, however, the stranger you will be chatting with can see which college you're affiliated with. This can be especially concerning when you consider that this information can be used to estimate your location.

One aspect we really want to emphasize in our omegle review is the lack of age verification and the risks of using this stranger webcams chat site.

Spy (question) mode

: You can the stranger you are connected with will be prompted to discuss a question posed by a third user, the spy, who can watch the conversation, but will be unable to join in.

Chat moderation

: By default, Omegle provides some moderation to help weed out a suspicious activity that may occur on its platform, but it is far from perfect.

Messages that have been automatically flagged as suspicious may be stored and eventually read by a human to improve the site's anti-spam software.

At the beginning of each chat, a record is made that includes a timestamp, the IP addresses of each participating user, and ID cookies. This is the most integral component of Omegle's security protocols and is used to identify and track malicious users. Omegle can relay this information to law enforcement as needed, but will only store this information for 120 days (4 months).

Unmoderated section

: In Omegle's unmoderated section, almost all of the security measures listed above are totally thrown out the window. The site will no longer take screenshots or monitor what goes on between users outside of the text chat log, which will still be scanned for spam.

When you select this version of Omegle's chat-roulette system, Omegle itself warns that users of the unmoderated section are more likely to encounter sexual behavior

. Users under eighteen are advised to back out and continue on the moderated platform but offer no method for site verification whatsoever.

Users simply verify that they are of age by pressing "OK" and continuing on into a completely unprotected chat zone

. It is for this reason that Omegle is not a safe option for adult webcam chat! 

Facebook Integration

: This is by far the most unsettling feature on Omegle's platform. Users have the option to link their Facebook account with Omegle. This allows users to share their chat log with Facebook friends, which is reasonable enough, but it also uses your "likes" to match you up with other Omegle users and can even provide common "likes" to the person you are chatting with. This information can be potentially used by predators in a number of ways, including figuring out your identity.

At the end of each chat, users have the option to save and share the chat log.

Omegle warns users in their privacy policy that strangers can easily screenshot anything that happens during the chat and even use third-party software to record the entire conversation.

Adult

: For users that wanna skip the small talk and jump straight into cybersex, Omegle provides an "Adult" link on their homepage. The problem is that this link doesn't redirect users to another Omegle page, but instead sends them to a random cam model's chat room on Bongacams. Fortunately, Bongacams does

 

require site registration to participate. Take notes, Omegle. The sad part is bongacams is a rather poor-quality Omegle alternative. Let's face it Omegle sucks as do most stranger cams like it. We encourage people to try legit and safe sex cams sites like Streamate.com which deliver what most people using sites like Omegle really want; adult chat with girls on webcam!

Despite all the indications that no minor should ever be allowed to go near Omegle (the homepage itself warns that predators are known to use it!), Omegle places the onus of internet safety entirely on parents and lets them know that parental control software is commercially available for those who want to keep minors away from sensitive content online. While parental controls

are

a good idea, especially as children become familiar with technology at earlier ages than ever before, this approach is incredibly lazy, especially since the platform itself acknowledges and warns visitors that it is inherently unsafe.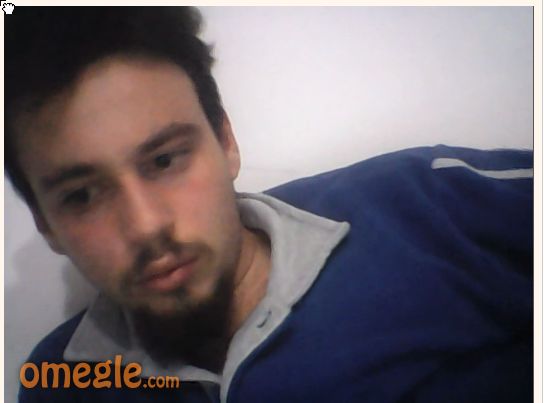 You might also be interested to read that with millions of searches and visitors to this shady stranger chat site that tons of people must have one hand busy doing something else because Omegle is often misspelled as omegal, omegel, omeagle, omgle, or omegele! None of which are the correct spelling for omegle.com. We strongly advise those seeking nude webcam chat to stay off this dangerous stranger chat site.
Sites Like Omegle
We talk about sites like Omegle often at A.W.R., but generally not in a good way. These types of random cams platforms bring a bad name to adult cams. Kids and those under 18 inevitably find their way on random webcams sites and that is why it is always imperative to use sites like LiveJasmin (review at that link) or Chaturbate (review at that link) which provide a safety net to ensure minors are not gaining access to adult content, namely sex cams.
We have written reviews on the most popular video chat sites and sites like Omegle to warn users of the risks. In particular, chatrandom is one of the other rather scary places where random chat is covered for adult webcams.
Omegle Review Summary
Omegle is not a fun way to make new friends online. In fact, it's downright dangerous. For those seeking adult entertainment online, you'll risk running into a malicious predator or hacker with every connection. The worst part is that once this happens, the site will do next to nothing about it since you've likely decided to explore the unmoderated section to minimize contact with Omegle's underage user base.
That being said, underage users won't have any difficulty accessing Omegle's unmoderated chat section, and even responsible adult users could be none the wiser.
Save yourself the stress of navigating Omegle and random chat sites like it and opt for a real cam site instead. You could check out Bongacams as Omegle suggests, but if you want a truly elite cam experience, sign up for Streamate! There are thousands of verified adult models waiting for you on Streamate.com on one of the most trusted adult entertainment platforms on the web.
Comparing say our myfreecams review and streamate review you can clearly see how a safe and affordable adult video cam site is a far smarter option for adult entertainment.
Likewise if you are after webcam chat with strangers you may want to read our list of the hottest cams girls. Likewise, we have a list of cheap live sex cam sites to boot. Lastly, we compare all the best webcam chat sites on the home page.