What is the most hilarious marketing gimmick you have seen so far this year? If you have been watching all the viral sex marketing headlines to come out of CamSoda labs you'd have to give them the nod. CamSoda labs are the marketing arm of sex cams site called cam soda.
The vivid parody new stories range from cam girls getting attacked by sharks, cam girl emoji's, to super cast which purports to give webcam models the ability to sync their sex toys when their team scores during the Superbowl. There is even Halloween penis sleeve and now derby cast; it's the stuff of marketing legend.
The absurdity of their headlines along with a healthy marketing budget has really propelled this adult webcams platform out of obscurity.
CamSoda Continues to Engage Performers with New Functionality
Here are just one of these super funny headline-making images we ran across story https://venturebeat.com/2019/01/31/camsodas-supercast-mixes-the-super-bowl-with-sex-toys/
There has also been a bunch of coverage from CNET and Techcrunch over the past 24 months.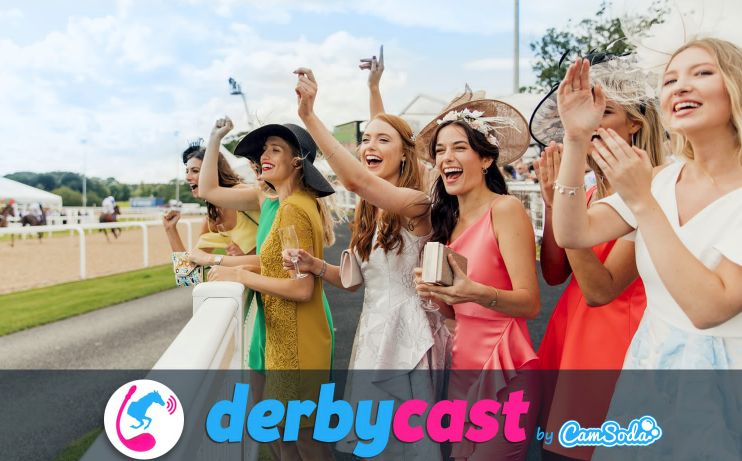 Another clever parody news article called Holo-cam…
Maybe the funniest of all though was the Jerkshirt…
They have done a marvelous job monetizing or rather offering cam girls the ability to make more money with their content. They've understood well that cam girls can't always be online at all times and so they've given them the ability to sell their clips, sell access to their Snapchat, and so much more. Ok, who are we kidding Camsoda fucking sucks next to chaturbate (review at that link) but we love their sense of humor even if their cam site can't measure up to the top free cam sites.
Pornstar Cams Are Popular at This Live Sex Website
The company behind this video chat site is based in Florida in the US and from the word go they've really engaged the American porn market starting directly with the pornstars. However, there are not as many former pornstars on webcams broadcasting these days across the board.
This approach still gave them an early leg up though. At the time CamSoda launched, lots of pornstars were leaving streamate (review at that link) and they found a new home at a higher paying platform for at least they thought. At least in this editor's opinion though, they soon discovered is Camsoda doesn't have near the level of traffic and Big Spenders as Streamate does.
Something that is still true today. Camsoda is more like a miniature version chaturbate.com. Again Camsoda is not even on the same level or in the same league of quality as Chaturbate is though.
Of course, they don't have the depths of the functionality of that cam site either, but they are making inroads depending on who you ask. I have seen a dip in interest though over the past year to be perfectly honest. our point is they sure are clever fuckers over there at Camsoda labs.
CamSoda is on a Winning Streak
Nevertheless, the real story here is they used some brilliant clickbait concepts along with strategic paid marketing placement articles to push themselves in the same trajectory as the big boys; in other words the world's largest sex webcam sites like LiveJasmin.
At the end of the day though this webcam site has a long way to go before it can be considered one of the best adult webcam sites. What they offer though is a fresh and fun new cam sex site. Even down to the bubbles in their trademark logo, CamSoda seems like a brand that really has an exciting future.