Our Bongacams reviews were updated as of June 2019. Let me be the first to say that occasionally we get it wrong and in the case of BongaCams we really did. Few people saw this site as a future top adult webcam destination when it launched but that is exactly what has happened and over a few short years bongacams has really achieved a lot. BongaCams.com is now in the 100 most visited sites on the web and boatloads of cam models have joined the site making it a becoming very popular sex cams site. So let's talk more about Bongacams and how it got where it is as well as what they offer.
BongaCams reviews

Is BongaCams.com a scam or a safe site:
In this editors opinion BongaCams.com is a story of a cam site that come a long way. Models have joined this site from what was previously the more popular adult cam sites, but as that transition to BongaCams has happened it's been BongaCams that has become that very popular site.  The site has constantly added features since we wrote about it first in 2014. They have also aggressively approached affiliate marketing and been able to grow the site's traffic immensely in a few years which coupled with lots of models joining has been a great recipe for success. They've also chipped away at Market share of many other European adult webcam sites.
BONGACAMS PRICES:
Typical live cam show prices apply as in you will pay between $2-$6 per minute depending on the mode. Limited selection used to be an issue here but BongaCams now boasts thousands of performers and hundreds on at any given time. BongaCams.com has also managed to pay models well and retain them as they've grown the site. This is easier said than done. They've inched their way up in our ranks each month and now are in the top  sites overall.
BONGACAMS FEATURES:
Amateur clips are one of the unique features offered on bongacams.com as are the cool way they let you choose how the models are displayed. (Either live in room or still shots.) Top sex cams sites stand out with unique features and this site has added new features that are one of a kind nearly every month for the last few years.

BongaCams has had a repid climb as a sex cam site but mostly in Europe and not the United States. This can be seen as well with mostly Eastern European cam girls.

 

Variety of models: Russian live webcam girls and models from 3rd world countries a common here but truth be told that the prices are low and women very attractive and that makes for success in the live webcams business. Still very few women from the UK and US use Bongacams.com and you will not find any porn stars on live cams here. That may change though eventually as more cam girls from USA join. With that being said many users prefer foreign women and low costs and they've got a lot to offer in that department.
TOP 50 OF THE WEEK: They feature the top 50 models each week which is also a cool feature! Overall this once new adult webcams site, is proving to be a strong site.
SITES LIKE BONGACAMS: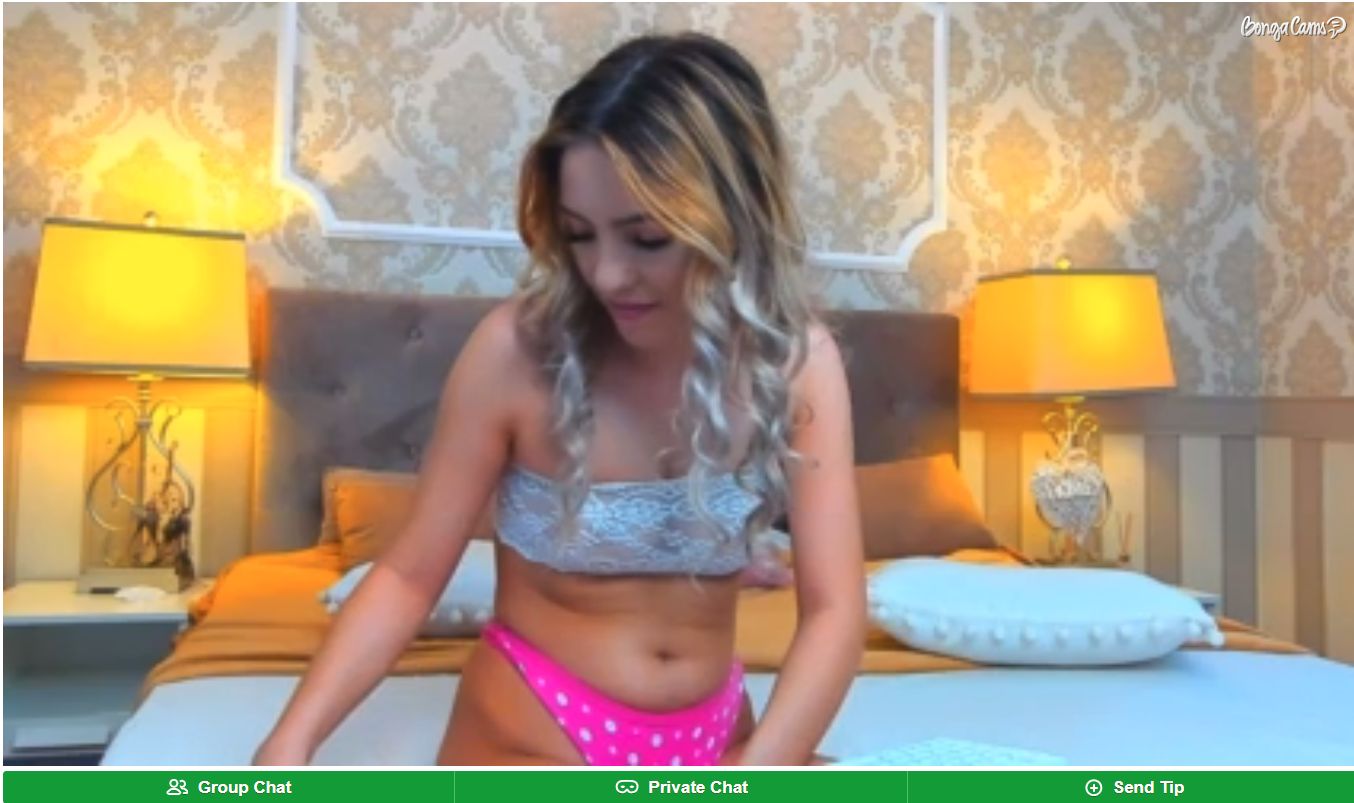 On the reviews table linked above we suggest sticking to the top 10 and going now lower than site 11 as these are the most trusted adult webcams sites and these sites are like Bongacams as far as being proven as safe and offering solid values on live nude shows.
Screenshot of the Bongacams home page: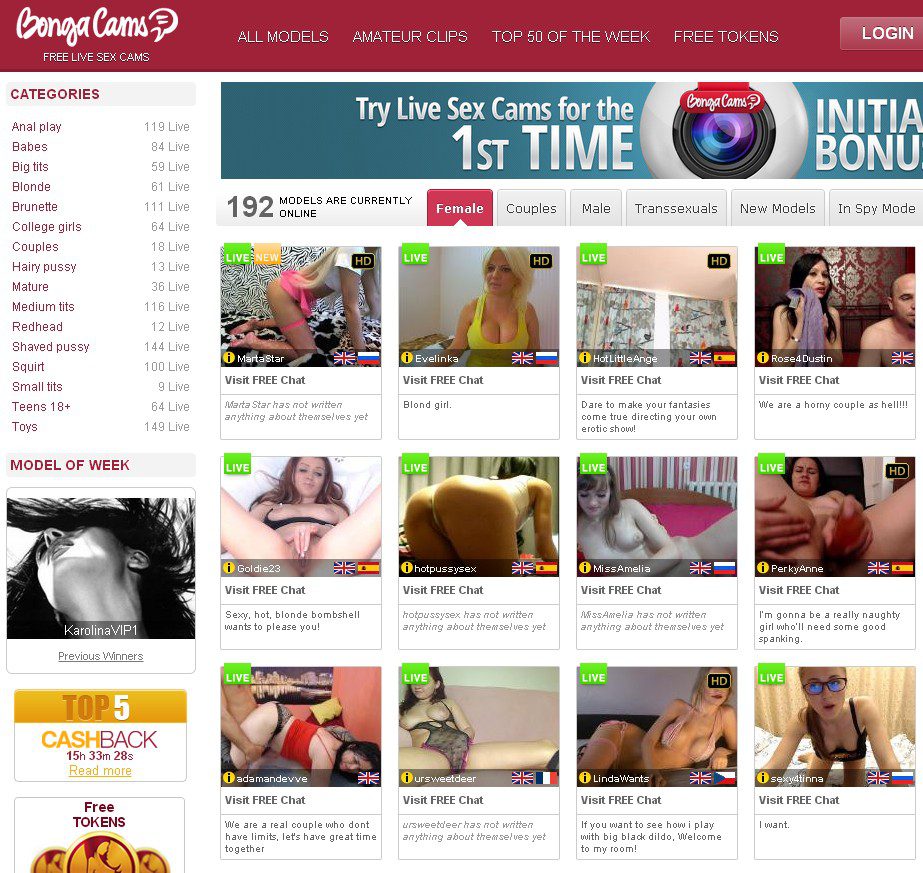 CONCLUSION & FINDINGS ON BONGACAMS REVIEWS.
Bongacams.com is a very popular website site and it continues to grow in popularity month over month. What was once a sketchy site with too few cam models and low quality user experience is now one of the best online. Visit the comparison tables to compare the best sex cam sites here. However as far as the best sex cams we would emphasize that, as we show in our tables Streamate.com wins the day!
However, there is no doubt about it, BongaCams is a GREAT CHOICE AS WELL. It is a safe, secure, and trusted live sex cams site for millions of men and women. Lastly if Russian Amateur girls on webcam is your thing you will LOVE THIS SITE.
If you REALLY want to join BongaCams you can do so here.