Our review of the voyeur cams website called camarads.com explores the costs and what unique value proposition they offer; if any.
There are many different aspects of the adult cam world and plenty of sites to accommodate each of them, but some of the fastest-growing on the web today give us an enticing peek into the private lives of daring exhibitionists. One of the sites that have catered to the guilty pleasure of voyeurism is Camarads. 
Before I delve into my experience at this so-called voyeur cams site I have to share what is featured when you first arrive. I shit you not, it was a picture of a dog watching TV.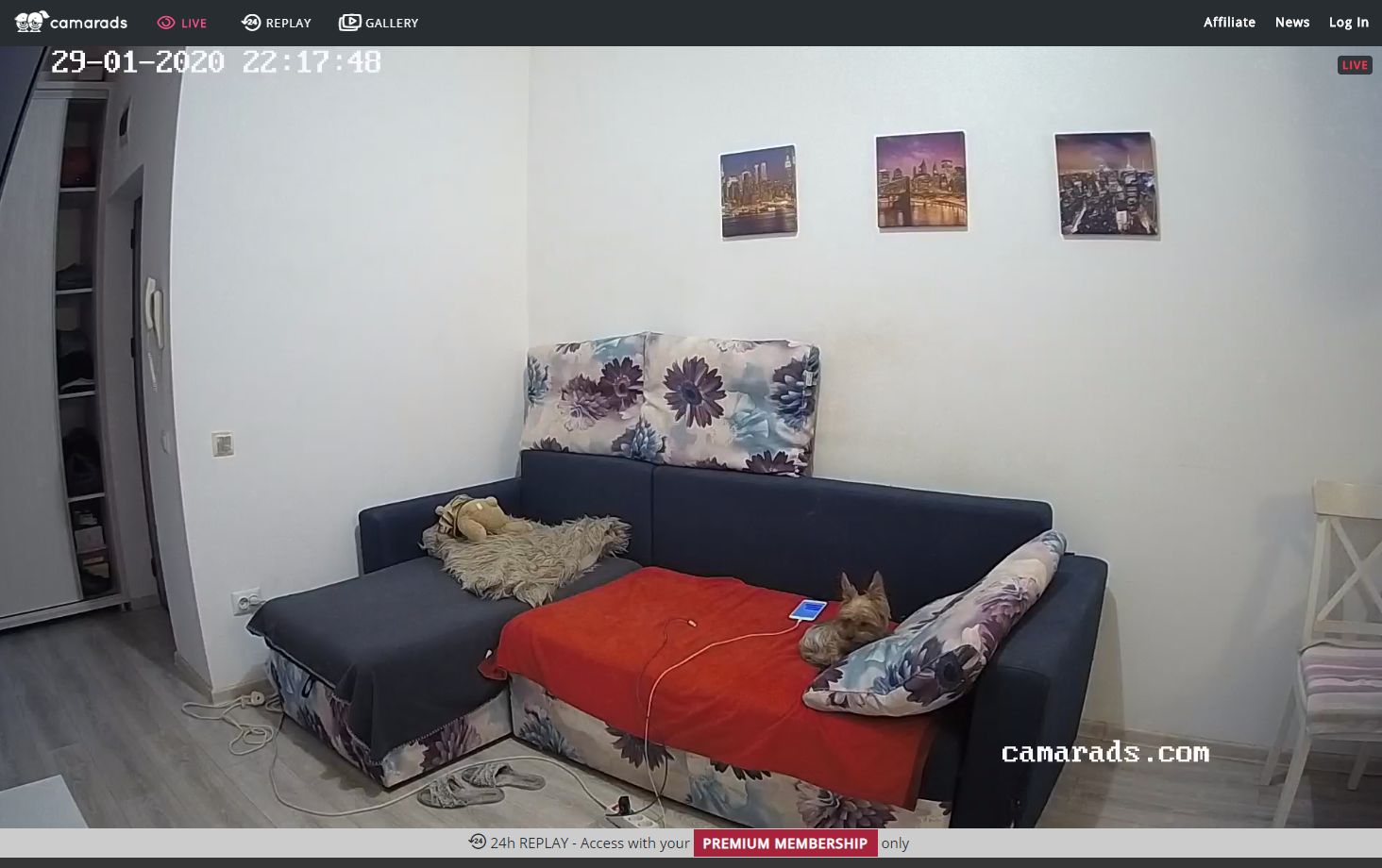 I can't imagine this is good for business. However, our conclusion about camarads was also not good as you will read below.
Camarads Review
Camarads takes advantage of the bubbling success of the 24-hour cam craze. As much as it may be a craze now it is also a phenomenon that is not going to last. Most people join voyeur cam sites and then run back to adult webcam sites because of the lack of action and the stupid high fees.
Camarads is not as large as other cam houses or model cam sites, but considering they're getting a lot of traffic we had to give it a try. Most of the time the participants go about their daily lives checking their phones or engaging in "spontaneous" non-sexual encounters. There are even moments when you can just enjoy watching one of the residents sit on the computer for hours if you like that sort of thing.
I don't nor do I think most other normal people do. I hate to virtually punish my readers with this camarads review because the site is so bad but I know that some of you may be considering trying it and I want to warn you. Don't. Anyway for those that do want to learn more carry on, for everyone else here is a list of the cheapest sex cam sites.
Here is a screenshot of the frankly low-quality voyeur cams shows offered. You have to wait for eons to even catch one though.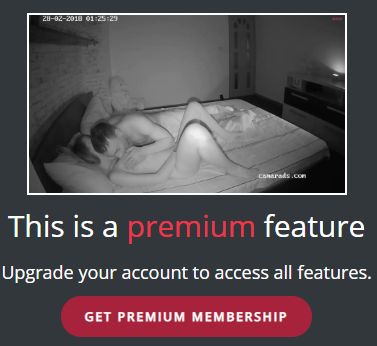 Camarads Features
Although Camarads is not as large as other 24/7 cam houses, it is boring for sure. These are what they call their, voyeur cams features.
It's functional and not too bad to navigate

It has premium membership available to access more rooms

It currently has 20+ full-time participants (residents). (Some girls on here are really though man.)

You can replay the last 24 hours of any room with a premium membership. Pretty limited playback if you ask me. 

Their gallery contains vids of the most intimate moments you may have missed. Like dudes clipping their fucking toenails.
Camarads is a fairly small cam house site. The participants routinely seem to have a lot more sex than you would see in other houses but I'm sure that is to make up for the lack of quantity. 
Camarads Review Summary 
Camarads is another site in the long list of adult 24/7 cam houses. It's not easy to sign up either and navigation was a clusterfuck, to be honest. The lack of age verification (as with most of the cam house sites) gave me the chills though. Overall it gives the impression of not being too secure or safe.
This reminded me a bit of how dicey it is to use random webcam chat sites like Omegle or ChatRandom but here you are even paying a fee. Ridiculous and one of the main reasons why live cam sites for adults with cam girls present the best value for your money.
I was also unimpressed with not being offered an option to create a free account so that I might be able to see if I REALLY liked it.
Here is a screenshot of the Camarads.com home page. Of course, they suggest your go-to see voyeur cams scenes like this often but in reality, it is once in a blue moon after choking up voyeur cam fees that are way out of line for the value offered!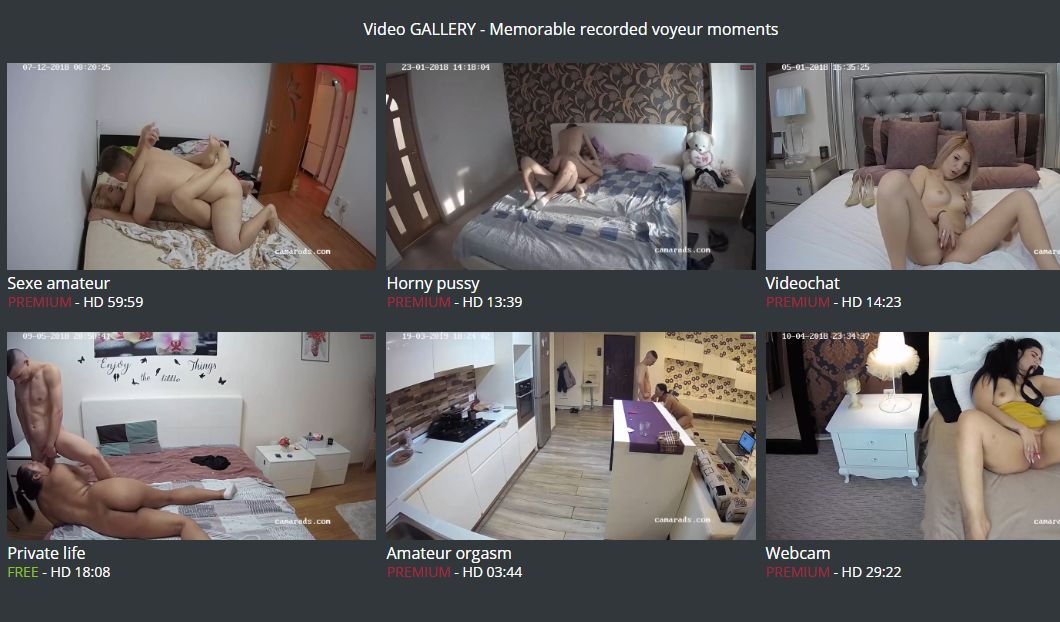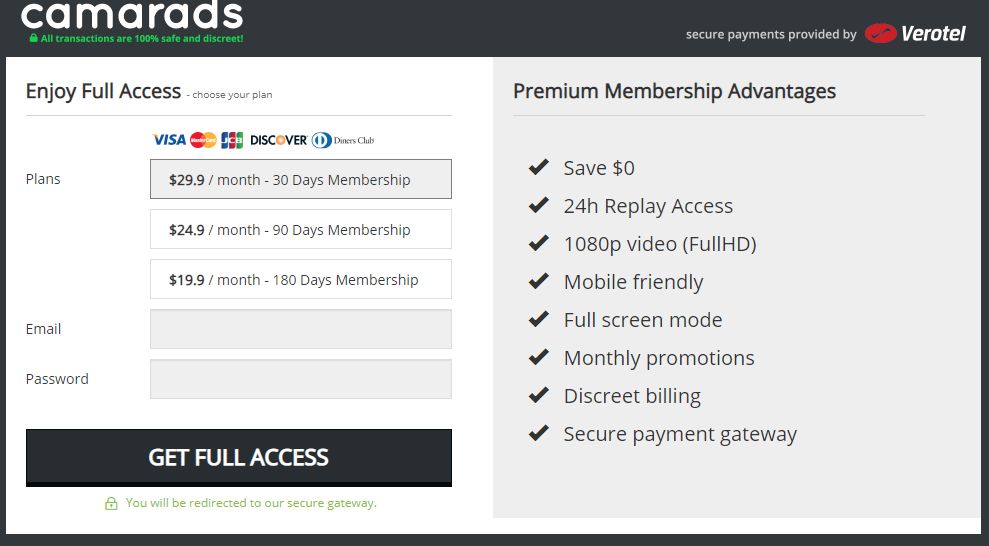 The best thing about the site, in my opinion, was the offer to make money with them without having to take off my clothes. However, I am fat as fuck and nobody wants to see my small dick either. 
The bottom line is that camarads fucking sucks compared to sites like Streamate (review at that link) or Chaturbate (review at that link). They have a long way to go if cam houses ever want to compete with the top cam model sites. 
Camarads participants appeared to genuinely NOT like living in the house and there is like never any sex and the shit you do see is super boring to be blunt.
Sexual interactions are totally rare and you never know when you'll catch a new position or pairing of residents but overall it is easy to get bored. Like super easy. I spent a full day trying to just catch any sex on cam here. There are only so many rooms and cameras available and the routines can become monotonous.
Camarads is partnering with several new residents so maybe in the future we'll be able to see a lot more variation come from there. Until then, I'll be staying away from that site for a while.
Currently, Streamate.com is my favorite and truly, it never fails to impress me. With so many beautiful chicks spreading their pretty little pussies, it is hard to resist cumming everywhere. 
Camarads.com is the weakest value you can find in the premium sex cams scene. Epic amounts of time can be and will be wasted to get to view any decent live sex on cam here and the price is a bust for the terrible selection. If you are coming from cam house sites make sure to read our list of the best live cam sites. We also have a list of the top video chat sites.