Shagle is a cam site that gives you a more personalized experience when linking you with cam mates from all over the world. The site is simple to use and you can easily find what you didn't realize you were looking for.
Shagle Review
Shagle has over 2,000,000 members and counting…or so they say. We do not believe this because most people register and leave and never return. It takes a direct approach when connecting members to the specific type of chat mate they are looking for and encourages you to venture outside of your comfort zone. Again these are the claims of shagle and not really what most users would say after trying this random webcam chat site.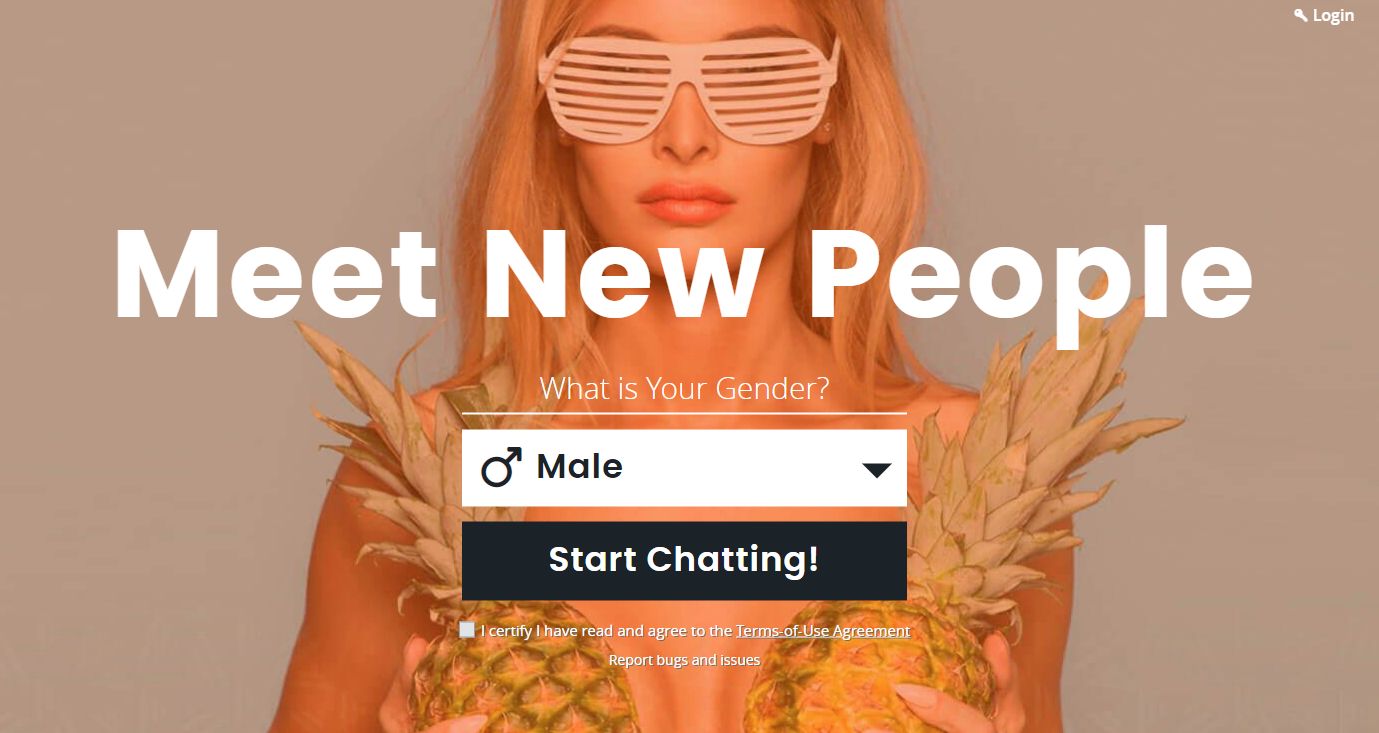 What attracted me to this site is that it brings something to the table that may have been done before but has been transformed and recreated to cater to their own niche market. It is determined to make a lane for those who want a more intimate chat experience. That was what got me interested at first.
However, I soon found out that it was just a marketing ploy and nothing is different at this adult video chat site than the other random webcam chat sites that lack proper age restrictions and verification protocols.
That said I see this as a chatrandom or Omegle copycat that is as dangerous with fewer users. As a matter of fact, you might even be better of wasting a day at voyeur cams than risking your personal freedom on a random chat site with such lax safety standards.
We will get more to that later but I really suggest you spring for legit adult webcams and not try to get a thrill on amateur shady webcam chat sites like shagle. Do realize there are lots of cheap live sex cam sites as well and we share lots of these here at A.W.R.
Anyway, if you still want to know how shagle works keep reading.
Shagle Features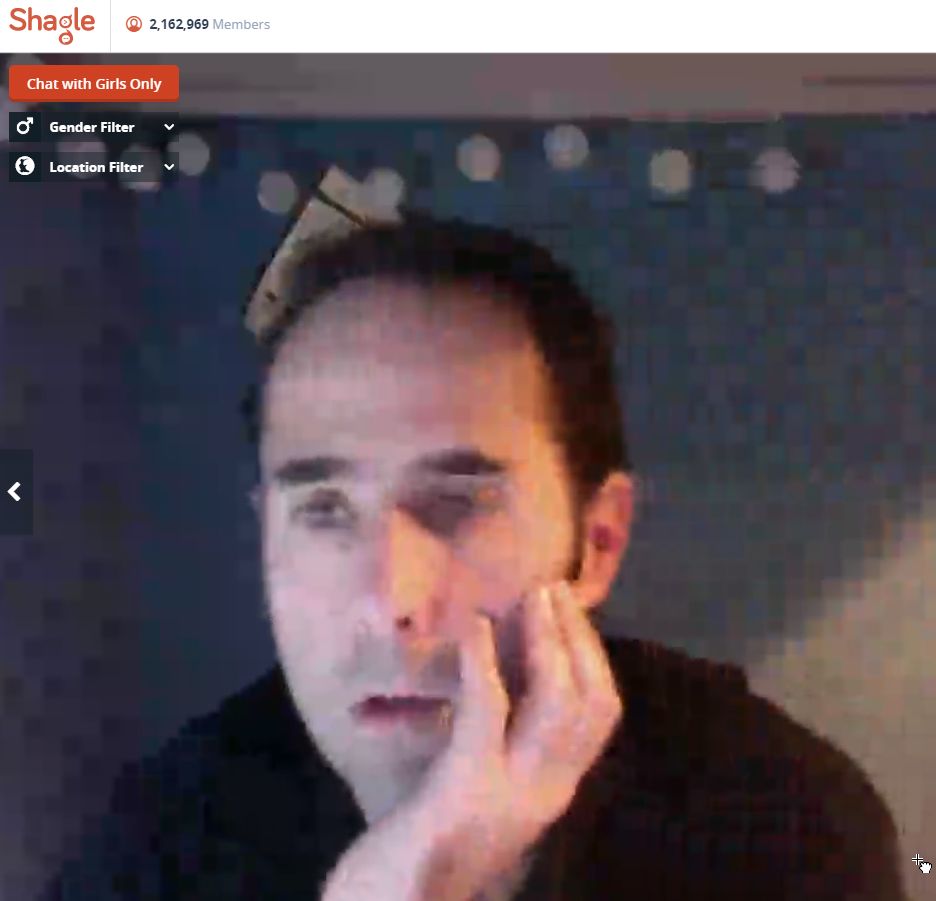 Shagle was growing in popularity and capitalizing on some of its distinctive features. There are the highlights of that growth which they boast directly on the shagle home page.
Over 2,000,000 members from all over the world

You can chat anonymously

It offers a free app

You don't have to create an account to chat

It's as easy as pressing the start button
There are many other sites similar to Shagle and it may be difficult to pick one that has what you're looking for. That said here is what you will be looking for if you are smart and value your personal freedom or have some ethical standards. It is called AGE VERIFICATION and it seems to mean a cam chat site that actually collects the ID of all the users.
This is truly what you want to use if you want adult cam chat. Currently, the best-rated webcam chat site is Streamate (review at that link), and that is a great place to start.
Shagle Review Summary
I have to admit, I can appreciate the personalized interaction provided by this cam site but they have to get serious about keeping minors off the platform and it is clear they are not. Once I allowed it to access my camera and microphone (which I immediately turned back off) then I was able to see how the site mixes minors and adults.
For those that value their privacy and don't wish to allow access to these things (which I COMPLETELY understand) then Shagle may not be for you.
Moreover, for anyone looking for adult cam chat CLEARLY you do not want to risk doing or saying anything of adult nature here. 
I also was shocked at the fact that as soon as I logged on I saw many users that could have been 16-year-olds. That was unsettling but I ignored it in order to finish my Shagle review. This fact though turned me to suggest it to our readers right away. It showed me just how undeniably unsafe lacking age verification is when surfing the internet.
Although it may be just as easy to just click the 'I agree' button and proceed even when you know you're not old enough. Chances are you want to find live cam chat with girls like the one in the screenshot below and for that, I suggest you check out Streamate.com, which is one of the best sex cams sites online.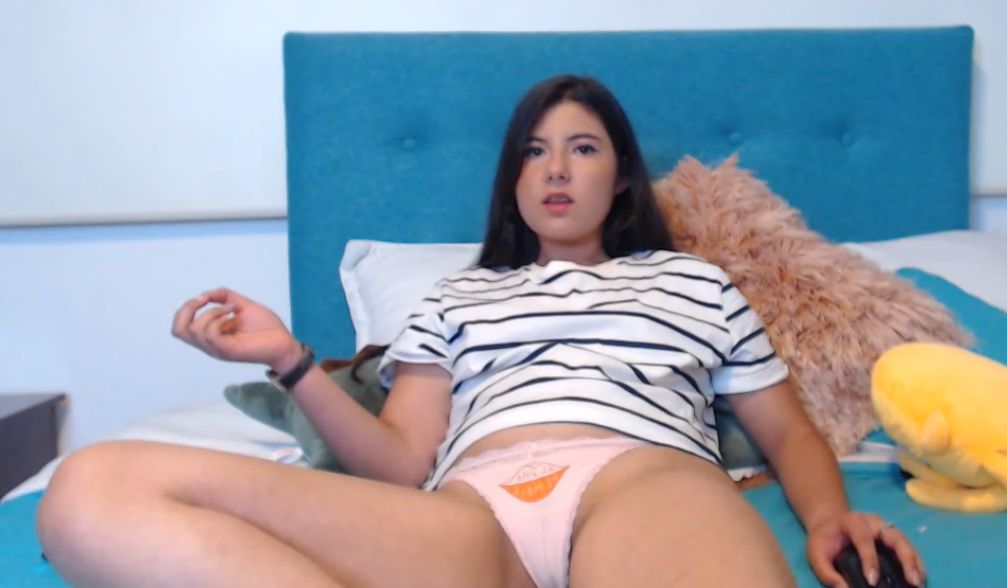 I like the concept of these types of cam sites. Both (or all) parties involved have the option of moving on to the next chat mate. It could be a great experience for some but for me, I feel a lot safer and secure with sites that aren't allowing children (or people pretending to be children) to roam around the site.
I understand that may very well be a desire for some but I prefer sites where that is not even entertained. In our Streamate review, we have highlighted the outstanding features this site offers, complemented by the smooth interface and seamless browsing experience.