Our Sexcamly reviews explain why it's just a scam and copy of a completely different live sex webcam site. Full details and warning here. Also, readers should note that this refers to both sexcamly.xxx and sexcamly.com. (They are on in the same.)
The wave of adult cam sites has officially taken over the porn industry (well, that's my opinion anyway) and there are some leading the way while others are still trying to find their place. Sexcamly is a site that reminds you of others in a way that's incredibly uncanny but it still manages to pull off some unique features.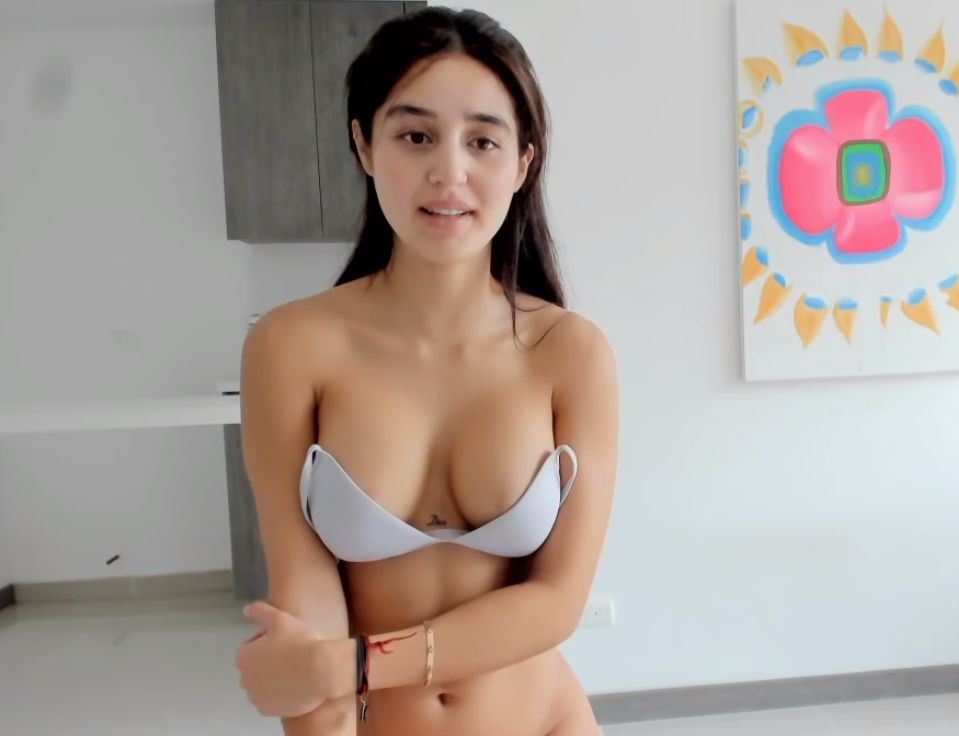 Tragically merely changing the display of Chaturbate cam girls on a page that is intended to deceive people is not a good thing in most people's eyes. You guessed it this clone live sex webcam site is a copy of Chaturbate.com.
Sexcamly Review : What a Dud!
Sexcamly has thousands of models to choose from with more than enough categories to keep you occupied. However, who would even consider registering here when they can get it all directly for the REAL source site.
You can honestly skip everything we have said about sexcamly and go to the chaturbate review to see how the underlining experience is at the platform powering sexcamly.
So if you were saying, "The set up (website look and feel) is almost identical to Chaturbate, and it makes you wonder what kind of influence one has had on the other" the answer is they are just mirroring the actual site and hoping to get you suckered in.
YES. Chaturbate.com is a great cam site that you should totally register at and try but never register via copycat brands that just display content from another platform. This site is so similar to others that the models even appear to be the same ones you may have seen on comparative sites.
They do seem to have a more diverse assortment of potential nude girls on cam to chat with but even models are all the same since the entire guts of sexcamly are ripped from Chaturbate. You are basically being led to believe something that is not true at this adult webcam site.
Sexcamly Features: All Stolen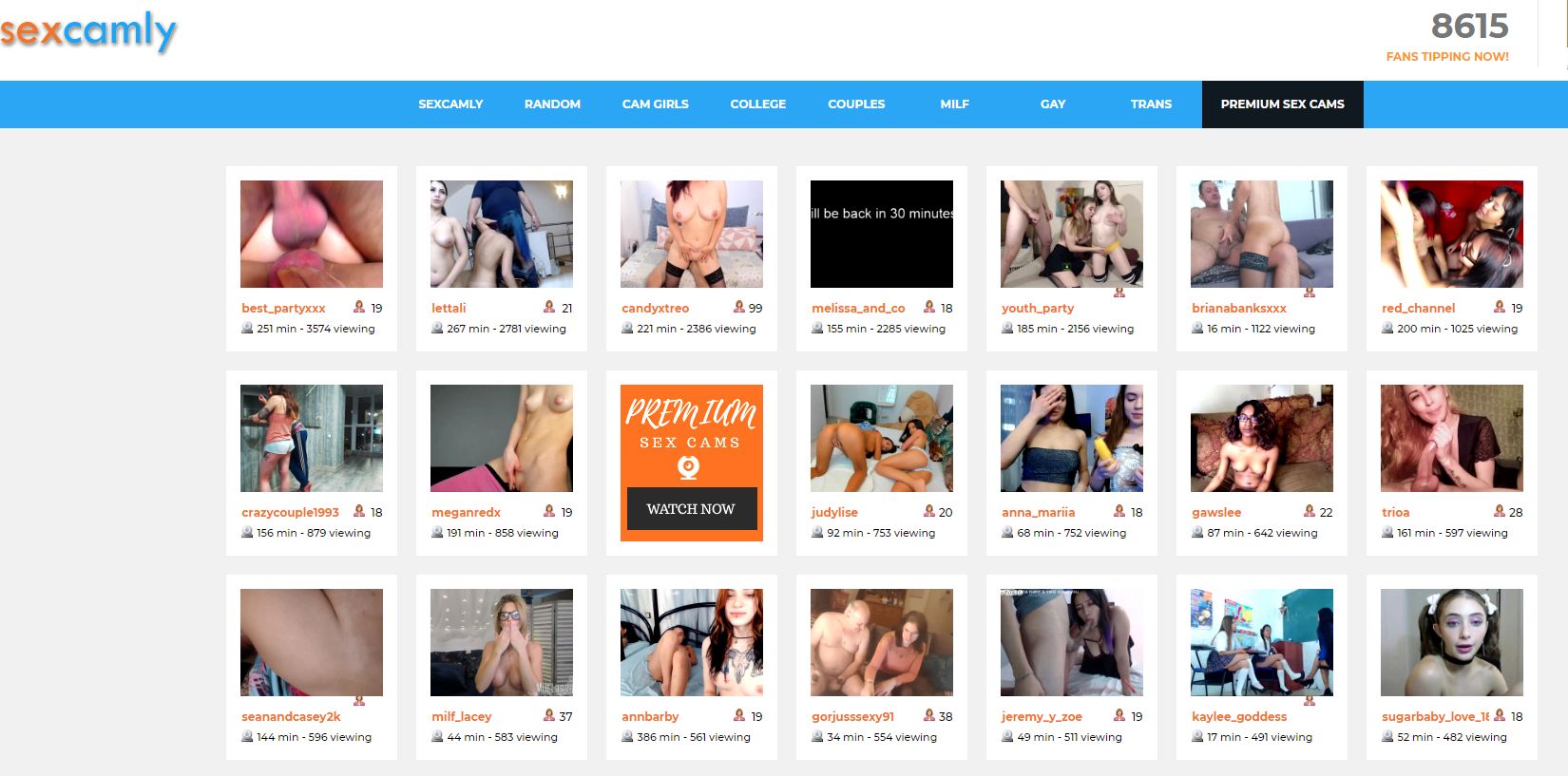 Sexcamly may have taken hints from other sites and incorporated them into their own but they do have some pretty good features.
A huge selection of chat mates to choose from

A 'Roulette' option which chooses a random room for you

Plenty of different categories to feed your fetish

Easily broadcast yourself 

Send and receive private messages

Follow your favorite model or build your own following
They would like to have you believe that with these features and more, Sexcamly is determined to carve a path of their own amongst the ever-expanding sea of Cam sites. More unique incentives should be provided to draw focus on their individuality though if they want to compete and we always caution people to join sites that are not the true place the services are delivered!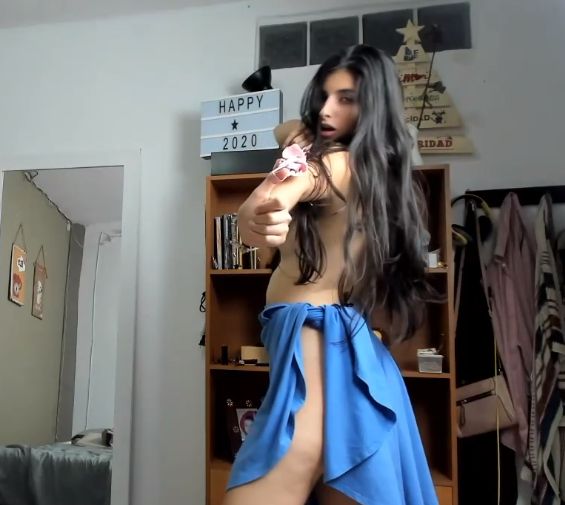 Sexcamly Review Summary: A Waste of Time
Look, guys! I think you will agree… IT IS Hard to Orgasm When Your Getting Jerked Around!
I suppose one can say sexcamly is doing a good job of keeping up with the growing demand for cam sites but they provide zero innovation and no real service either. It so closely resembles Chaturbate though that it seems like an 'extension of' instead of an 'alternative to' that site making, the choice of going with the one I am already familiar with that much more likely.
The site does bolster a lively atmosphere and enjoyable models but I am no fool nor should you be, just stick to the real Chaturbate.com website.
If I had to say anything good at all: It's not dark and smutty (although others might like that kinda stuff) but I'm sure there are rooms that would accommodate any pleasure you feel like indulging in. It's easy to find a chat mate or if you decide that you want to broadcast yourself, it can be done within a few short minutes.  
In the end, Sexcamly didn't offer anything extraordinary…and does not even offer something of their own; it's just the offerings of others. The overall appeal of the website felt borrowed because it was and it occurred to me that if the place I currently visit is already safe and secure, plus provides the high-quality content I desire, then why should I leave? Especially when the alternative is not offering anything unique.
Skip it! Stick to cam sites like Chaturbate or Chaturbate.com itself which offer a one-of-a-kind cam girls chat rooms experience. If you are already a member of that site then read our myfreecams reviews.
Lastly, you also might enjoy our yearly list of the hottest cam girls in the world or our new post featuring all the most popular video chat sites. Our final thoughts are that sexcamly was a disappointment so you should keep a safe distance from it and go for the original live sex sites for an elite experience.