There is a lot of buzz around reallifecam aka rlc. We immersed ourselves in this voyeur house and are reporting our findings in this review. The site is located at reallifecams.com and here is what you can expect to find there.
Real Life Cam Review
Are you looking for more information about adult cam sites and their features? We're here to share valuable insights in this review on the reallifecam platform Reallifecam,  and to discuss whether the site actually provides a safe user experience and excellent reality sex cams content.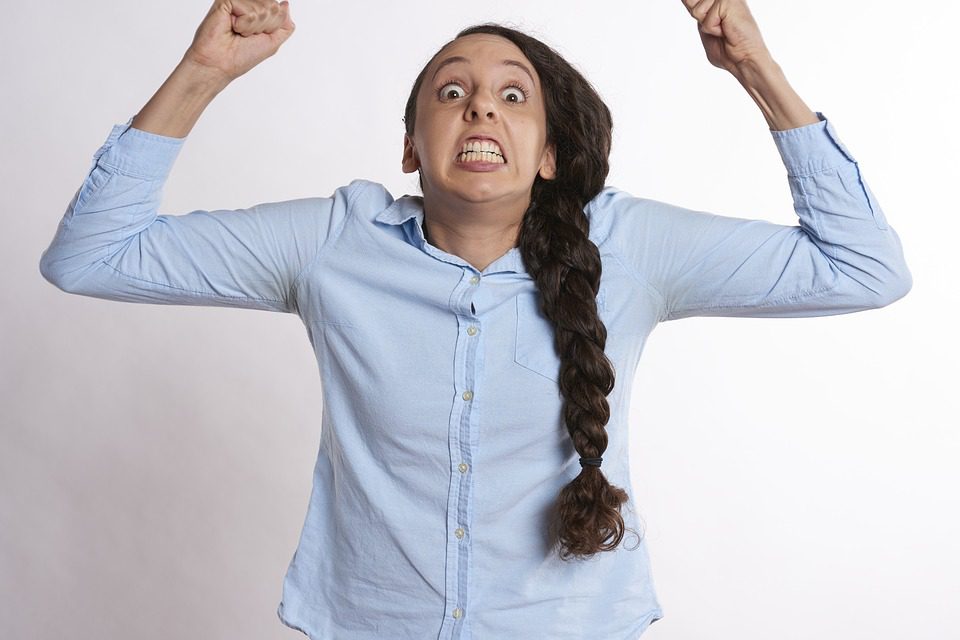 Reallifecam gives site visitors constant access to around-the-clock live streams. It's a real life voyeur house webcam platform that has been operational since 2011. Upon entering the site users are presented with dozens of real life cams to choose from, as well as a list of the couples and singles that are active on the site's live voyeur streams. Also visible is the layout of the list of rooms that voyeur cams are going live from. 
Prices range from $19.95 to $180.95 depending on the type of membership subscription users choose, and the length of their subscription. They offer subscriptions that range anywhere from limited thirty-day subscriptions to 180-day premium subscriptions.
RealLifeCam Features
Reallifecam is a real-life hidden cam site that provides a satisfactory array of features that aim to give users a more personalized experience. The streams are live voyeur cams that allow access to users who are looking to watch reallifecam content that features live voyeurs living their day-to-day lives.
RLC Features 
Ability to choose between standard and premium memberships with varying price ranges and subscriptions 

Ability to choose the exact room or apartment to watch performers cam from for a 

Ability to choose which cam performers engaging in voyeur life that you're interested in watching 

Ability to join premium membership for access to stream private streams and multiple streams simultaneously 

RLC Replay (the ability to watch back all recorded streams from every cam in the last 24 hours for up to 7 days). 
The features are live voyeur cam friendly and enhance the experience of any user looking to indulge in living the voyeur life. However there aren't adequate precautions taken to keep minors off the site and away from voyeur webcam, and the privacy policy states that the site has a right to share personal user data with third parties.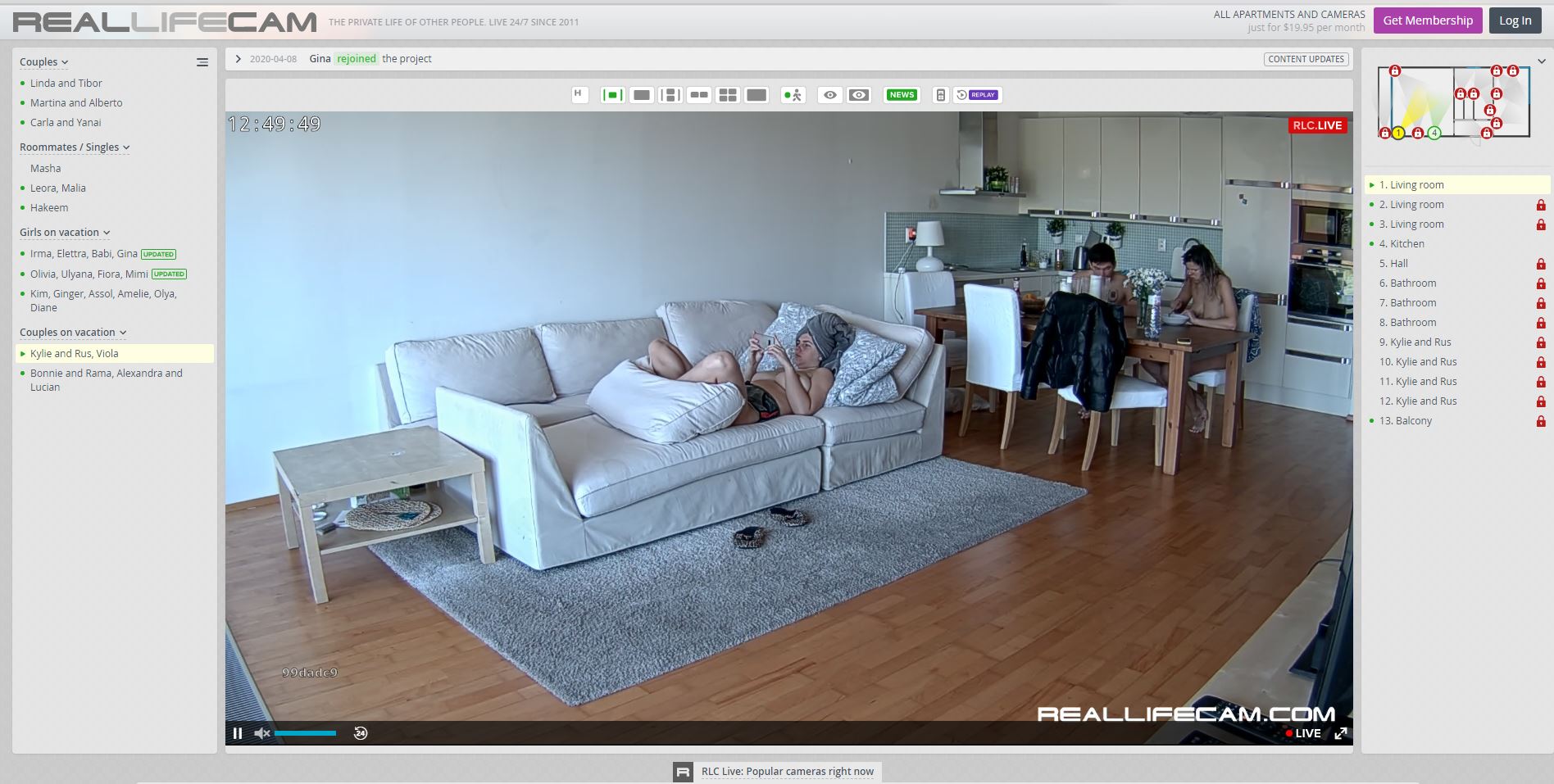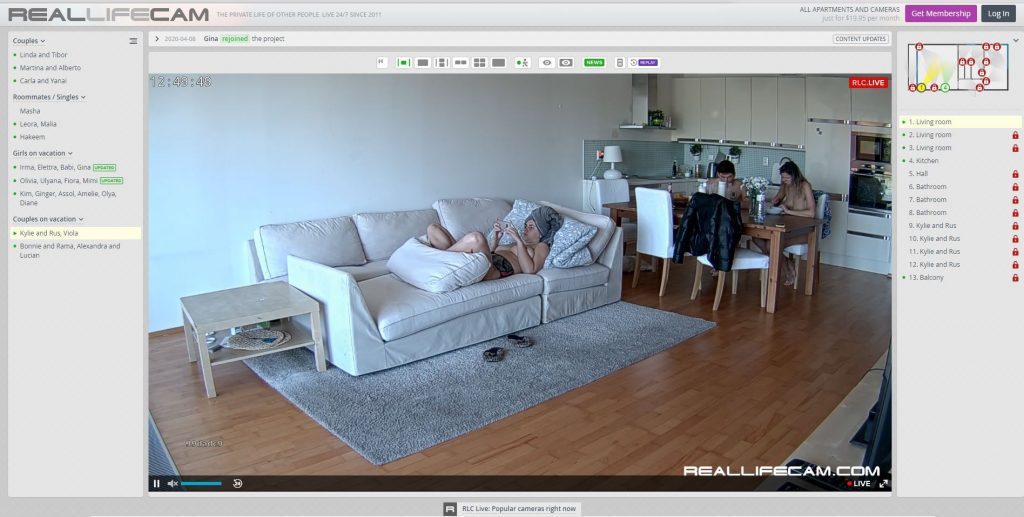 Real life cam Review Summary
Reallifecam is a great site when it comes to indulging in live voyeur cams and exploring content that caters to this specific fetish. However, the site is quite pricey and demands payment in order to gain wide access to its reallifecam, and other varying features. Real life couples are really fun as you can sneak peek at their daily routine. But, the disadvantages are they are not at the top of the moment the way you are expecting to see them. For quick fun, this is completely a bowl of disappointment. 
Paid chatrooms don't differ as much as free video chatrooms. LiveJasmin.com and Camsoda.com offer way better models' room experience and we suggest not wasting your penny and time holding your dick for long without jerking off here in RealLifeCam. It is not at all worth visiting Reallifecam or voyeur cams sites like Camarads.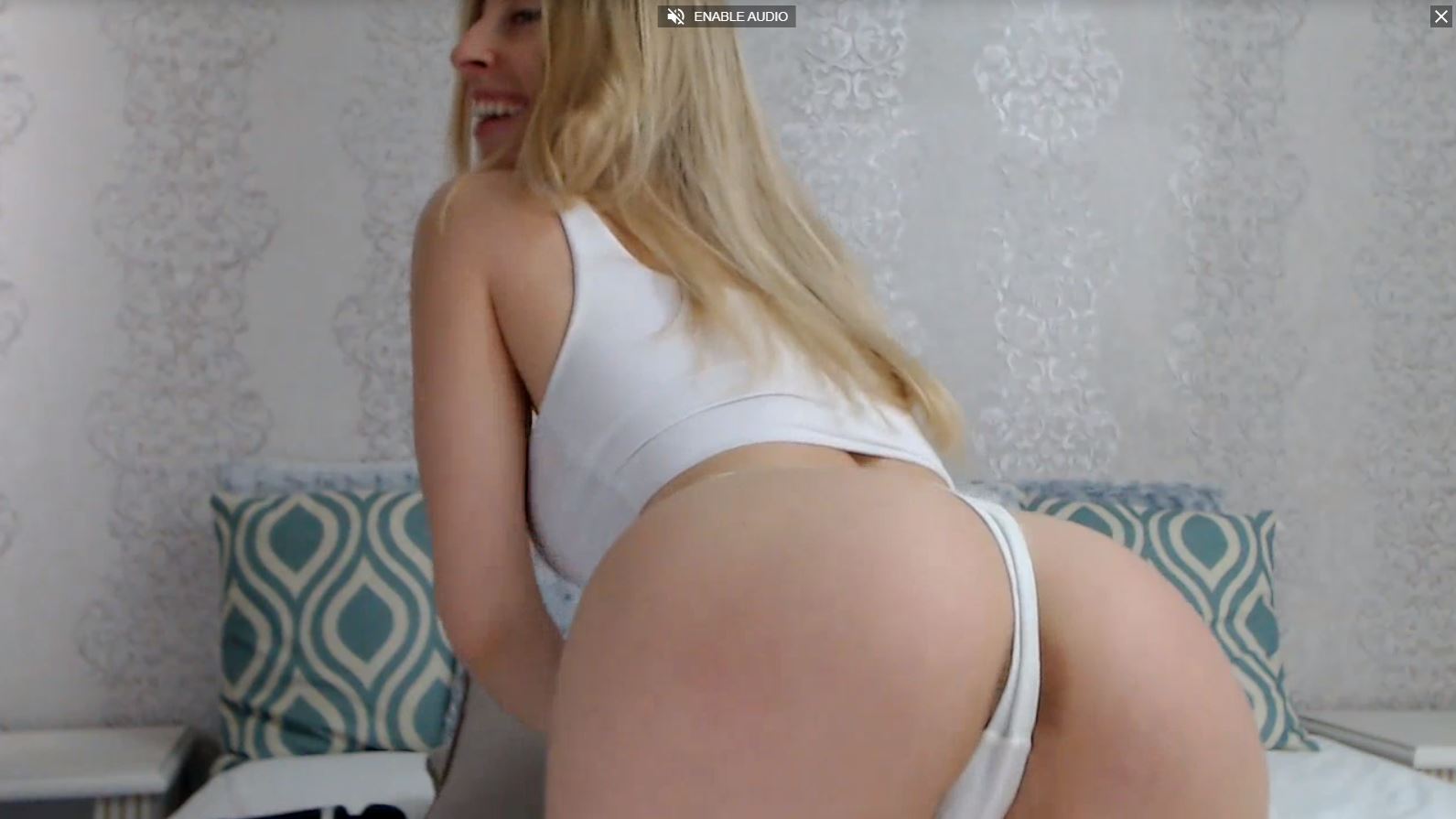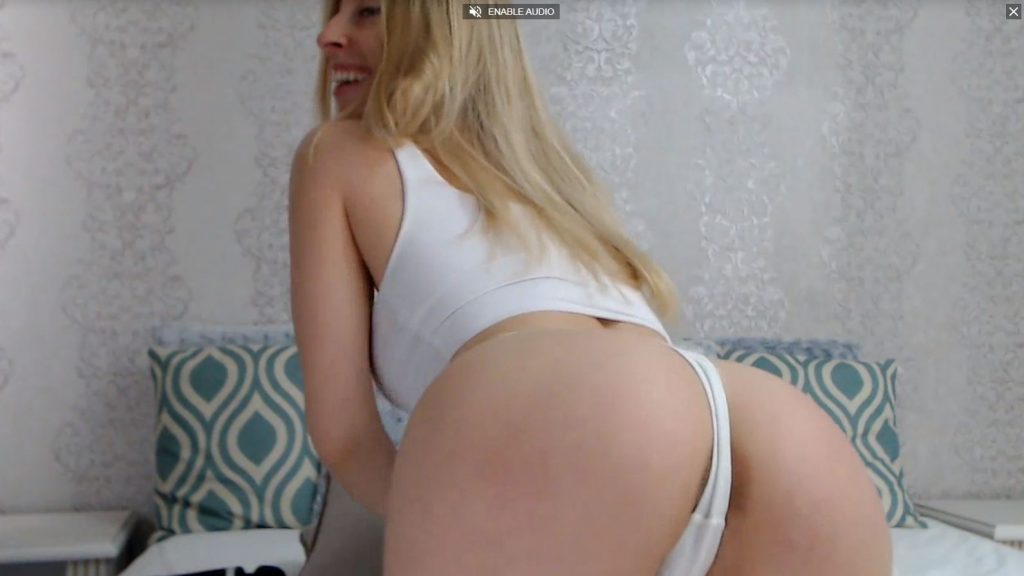 It's our hope that learning more about Reallifecam makes users reconsider which site is best for those looking for reallifecam content, and a quality adult cam streaming site. Streamate (review at this link) is a superior choice for adult live streaming, and voyeur cams when it comes to providing both free, and safe adult content.
Streamate's platform contains various features which give users who want to engage in voyeur webcams enough options for personalization of content, and account security. Streamate also screens for minors and protects personal user data more adequately.
Streamate provides content for users seeking live voyeur cams that's high quality and free to consume while making sure that site visitors exploring the streams are well protected.
You can try Streamate at streamate.com.