We heard about Isexychat supposedly being a free safe sex chat site for adults. So we tested it and wrote about our experience in this review. Sadly it was not a good erotic chat option!
Isexychat Review
Are you in search of a cam chat site for adult sex chat, with high-quality features, and content? This review on sites like Isexychat will determine whether the safety features and cams are worth users' time, and or money. 
Isexychat has been online since 2006 and claims to be one of the best free adult chat sites. Users can join sex chat rooms without registering by simply choosing a nickname, and joining a sex chatroom or an anonymous sex chat room. 
When going on the site, users are given categories for multiple different types of adult web chat, organized by sexual orientation, and more, and represented by different icons. Users press the icon which represents the type of chat they are interested in joining the adult chatroom.
The website provides completely free adult chat, with no hidden fees or charges, they guarantee that at no point will users ever be asked for their card information.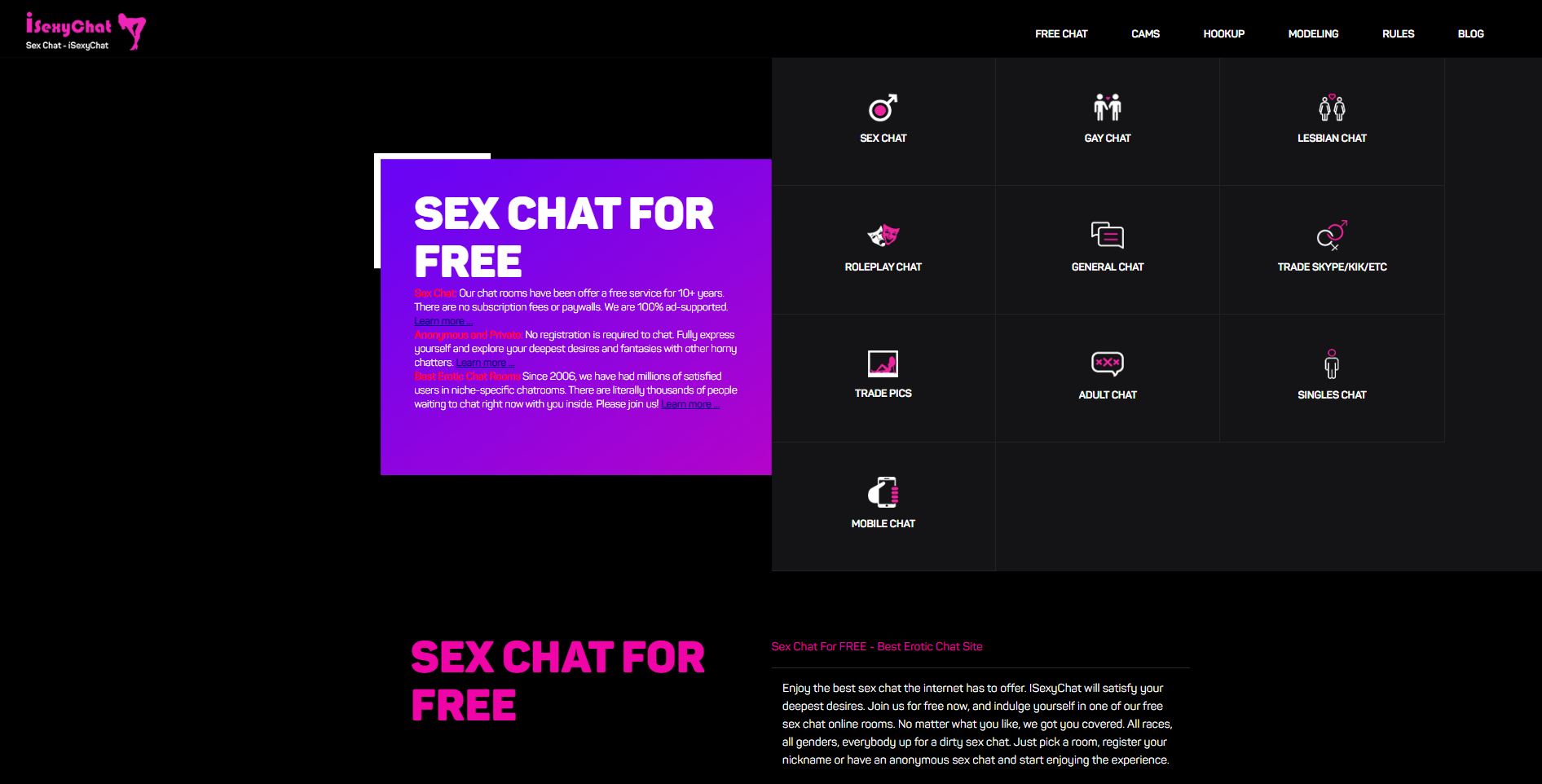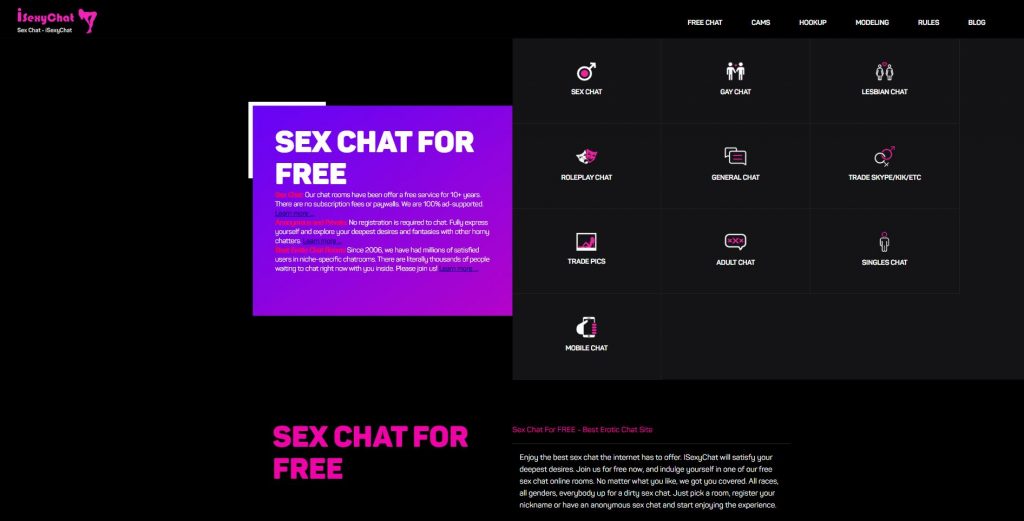 Isexychat Features
The features displayed on Isexychat are intuitive, fun, and efficient, and create the perfect user experience for any looking to engage in the perfect sex chatroom setting them. The site has plenty of options for its content, and personalizations to suit almost all sexual orientations, kinks, and levels of openness or privacy.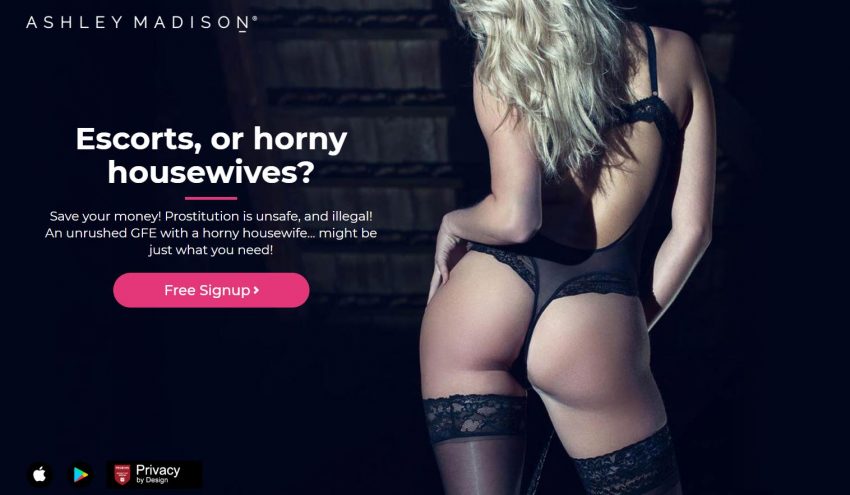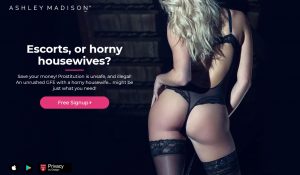 Initially, I was impressed by this free sex chat site, kudos to them for being able to pull the wool over people's eyes. It is true that a lot of people don't like to go through the fuss of creating an account and go for sites like isexychat and Chatspin(reviews at the link). However, they are not aware of the fact that Isexychat is not an original site. 
Clicking on the tabs on Isexychat redirects you to different sites, so it clearly doesn't serve as a real cam chat platform. You will get to know more about it as we explore the different features of Isexychat. 
Sex Chat: When you enter this tab, you are asked your gender and the gender you would like to chat with. After that, you have to add a nickname and click on "free chat now", after which you are redirected to the homepage of an entirely different site called MyFreeCams(reviews at the link). 
The other chat rooms available are gay chat, lesbian chat, roleplay chat, and general chat. None of these chat rooms fall under Isexychat, but send you to different cam sites. Review on more random chat sites like Isexychat is available on our site that informs you about the dangers of such scams. 
isexychat.com Key Features
Users have the ability to participate in gay-straight and lesbian adult sex chats

Ability to join Roleplay adult sex chats 

Chats are available for users who want to exchange their skype, Kik, or other social media accounts

Users aren't required to register in order to join the adult sex chats 

Completely anonymous chat available for users who wish to remain so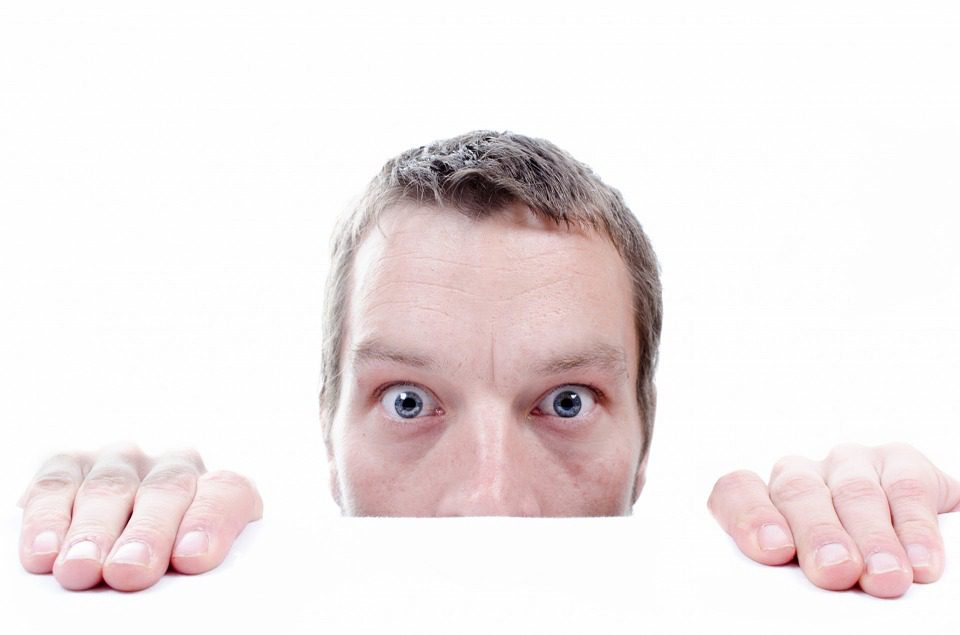 The features available on the Isexychat platform for the free adult chat content are extensive and exciting, but unfortunately the same cannot be said for their safety measures, and privacy policy. The privacy policy and terms and conditions are vague, to say the least, and they don't provide users with much if any account protections or security features to safeguard the site visitors' personal information.
Isexychat is a great site in regards to adult sex chat content, and fun features that can be used to enhance every user's experience. Unfortunately, we also found that the site put in very little effort when it comes to keeping their users' privacy, and private info protected.
Isexychat Review Summary
There is no doubt that random chat with strangers is fun, but can you rely on a site like Isexychat? Clearly, it's a NO as it is neither an original chat platform nor a safe one. Stay away from sites that offer free chat without registration and always opt for legitimate cam chat sites like Chaturbate(review at the link). 
If learning more about Isexychat from this review has helped you determine whether or not the adult sex chat site is the right platform for you, then we're glad to have helped. And if you're still not sure about Isexychat or sex chat sites like 321SexChat, and its adult chatrooms you can always try Streamate (review at this link), a top-rated site for free adult chat.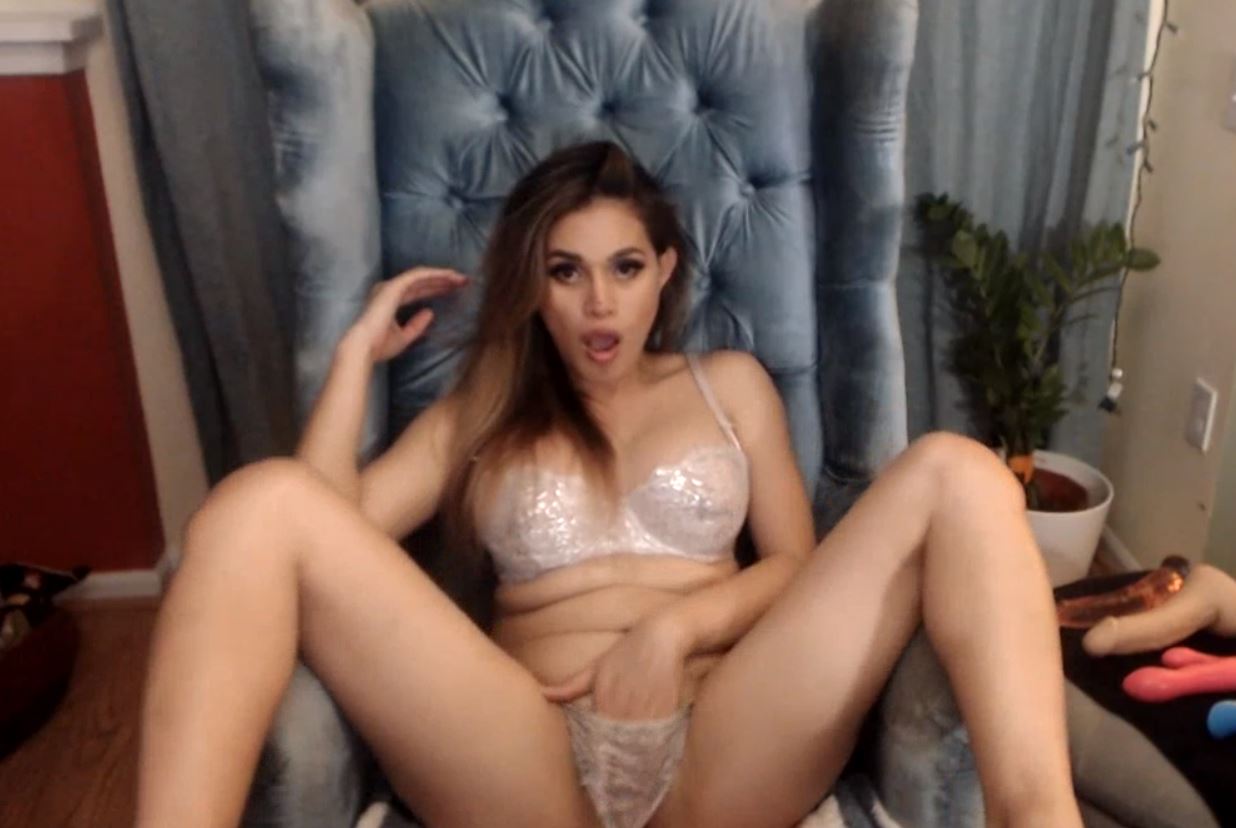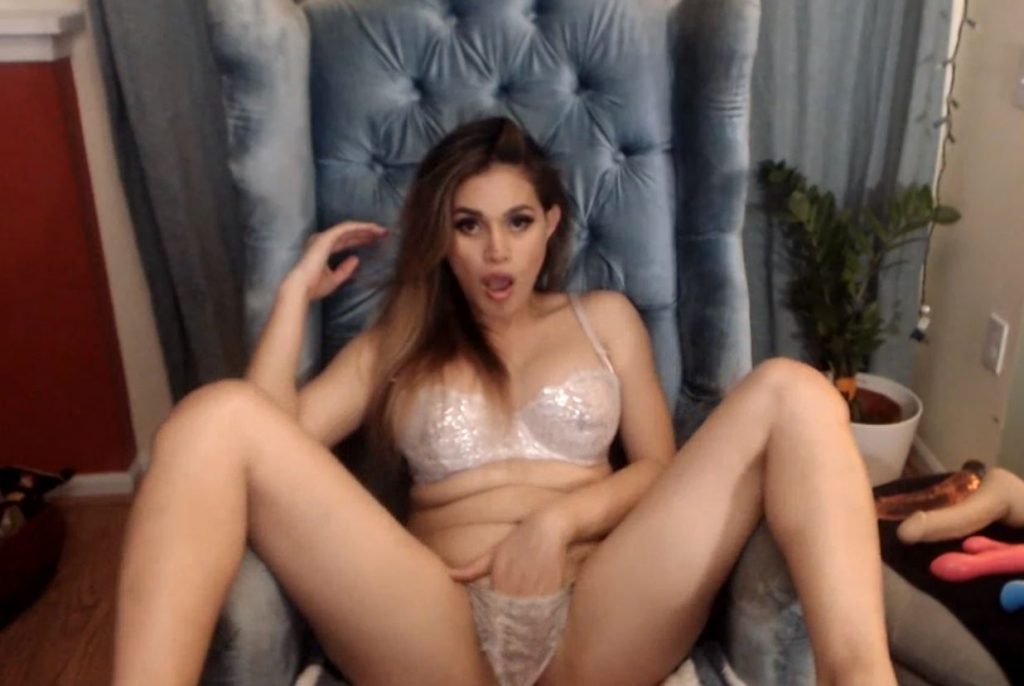 Streamate is an ideal site for a free adult web chat, for all users looking for adult sex chat thanks to its high-quality features. The features are diverse and amplify the experience of all site visitors. Streamate features include things like categories for content, safe and secure user accounts, easy-to-navigate site layout, and more than enough content for site visitors to search through and explore.
Streamate is among our top recommendations for users who are looking for free sex chat, and sex chatrooms that are safe, secure, and fun to explore. You can try Streamate at streamate.com. Needless to say that Isexychat is a total waste of time!