Bazoocams.com is supposed to offer free chat with no registration and allows (or so they say) free adult chatting as well. Learn the truth in our bazoocam review.
Bazoocam Review
Are you in search of the best possible adult cam chat sites for a random sex chat? This review is for users looking for the right cam chat site, or Chatroulette alternative, such as the platform Bazoocam, to interact with. 
Bazoocam is a low-quality random cam chat or webcam chatroom site, that has too few people on its cams, and poor content for users wanting adult interaction. The site displays a cam chat porthole upon entry, as well as posts of the names of the active users, and a login/account creation prompt.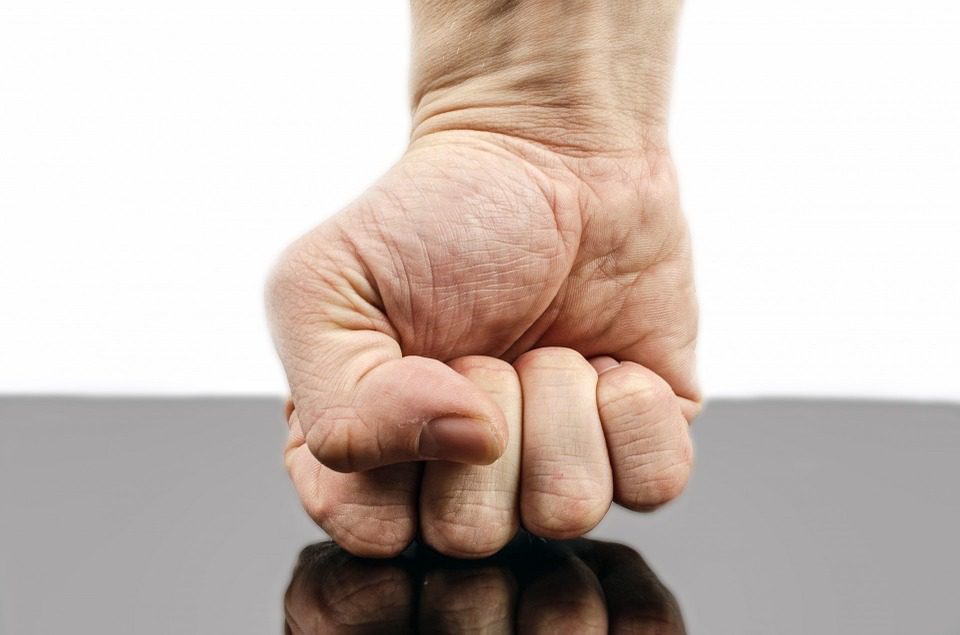 Users simply press "start" to become active in chats, and can engage with the small number of sex cams available.
The cams are all free cam to cam chats, however, Bazoocams is not a dirty Chatroulette site, and adult content on cams is prohibited. The site is clearly intended to function as a site like Omegle or a suitable Chatroulette alternative.
Bazoocam Features
While the features on the Bazoocam site do vary, the content itself is only meant for casual or dating chat.
Bazoocam is more of a site like Omegle and does not explicitly sanction adult activity on the platform. If users can accept those guidelines then they may enjoy the small array of features available.
Bazoocams.com Features
Ability to choose the gender of the cams or webcam chatroom you interested in

Chat random is available in multiple different languages and countries

Cam site keeps moderators in order to ban users engaged in lewd activity from the chat

Different types of free cam to cam chat are available including random cam chat, webcam chatrooms, and one on one chat

No safety or security features are available or listed on the site

No privacy policy is listed on the site 
Bazoocam's complete lack of security measures or a privacy policy makes using the site for sex chat a huge risk and makes using the platform not worth the trouble. It's also not recommended to users who are actively seeking adult, chat random, content rather than a casual dating site, since Bazoocam doesn't endorse or provide adult content.
The major setback of this random chat site is its frozen pages and turtle speed interface. Clicking on tabs often takes you to shady dating and hookup sites that are basically affiliate sites of bazoocam. Never provide your personal details on such scammy sites because you never know what they can do with it.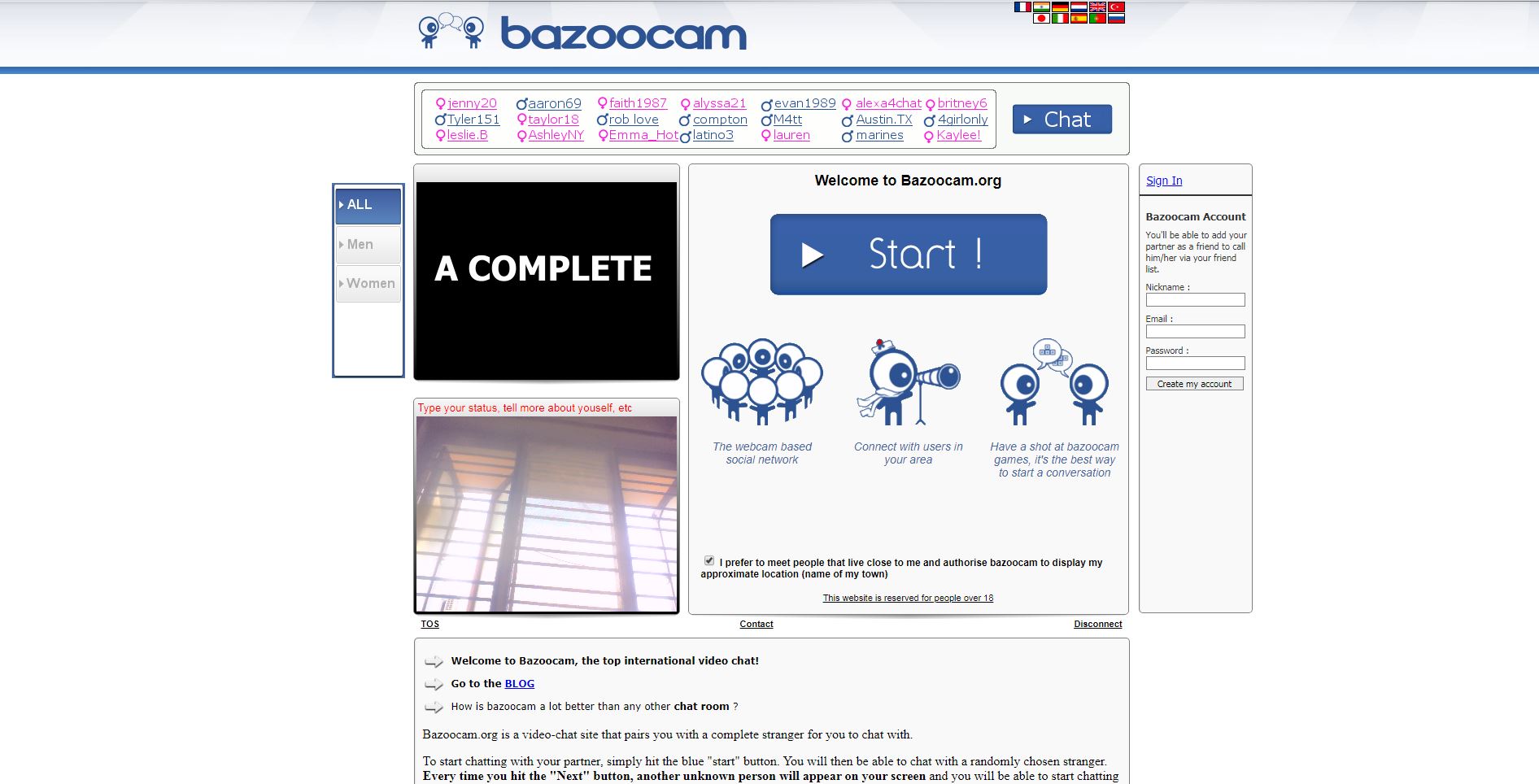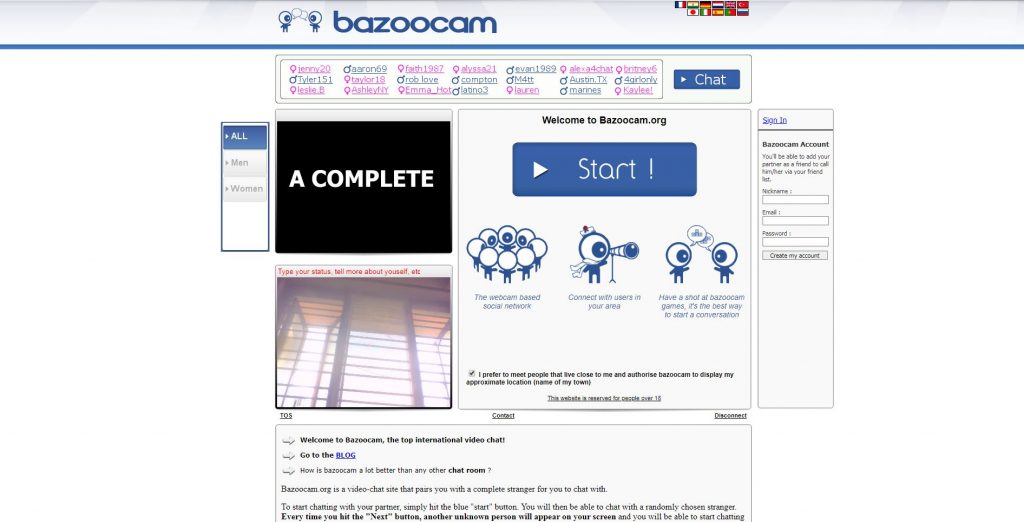 Bazoocams.com Review Summary
We hope this serves as a strong enough discouragement against using Bazoocam for exploring your adult cam chat needs. The site's content and safety features are simply not suitable for users interested in free cam to cam chat with NSFW participants, and adult engagement.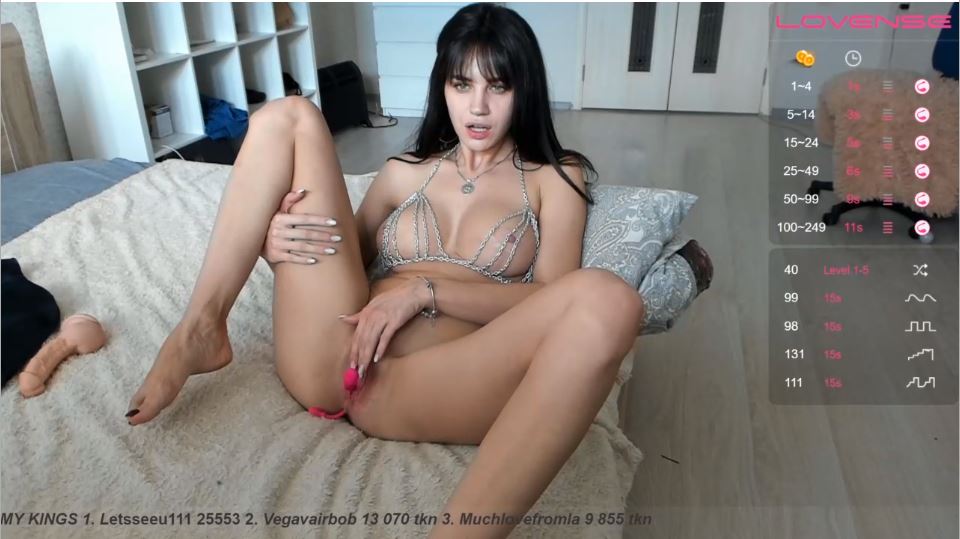 We hope that users have been adequately informed by this review on Bazoocam, and its limited content, and safety features.
I find it so weird people waste their time at this site or isexychat, another poor adult chat platform. If you want to experience the thrill of chatting with hot babes while they strip, then try the top-notch adult cam site Streamate.com, which is among our favorites. 
We want you to enjoy sex chat without being distracted by pesky ads, dicey pages and that is why you should check out Streamate. 
If you're interested in a more engaging chat random experience we suggest trying Chaturbate (review at this link), a better site where adult content is both encouraged, and provided. 
Chaturbate has a safer platform for users to explore, and the free cam to cam content is much more likely to be satisfactory to those in search of adult, random cam chat. 
Anyone interested in the cams on Chaturbate can search tags, and apply user preferences to the content, and there are plenty of safety features like notifications, and other protections for users to put into place.
Chaturbate is a great cam chat platform and can guarantee users an entertaining, dirty Chatroulette experience, by providing high-quality features for content, and account security. 
You can try Chaturbate at Chaturbate.com.