Naked.com reviews

Is Naked.com a scam?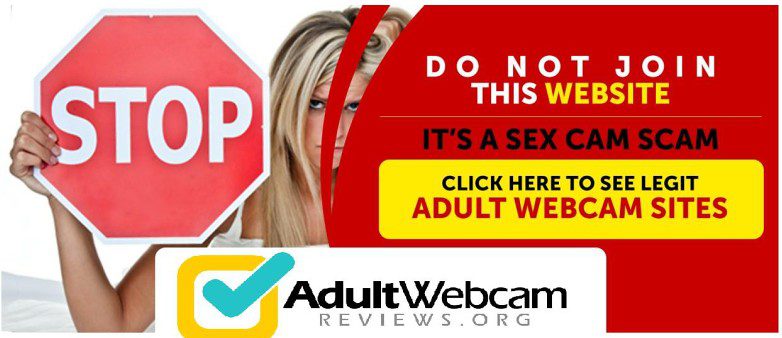 It's nowhere near the top adult cam site! The webcam girls are remnants and hangovers from days of past. We spent about $150.00 U.S. dollars and felt ripped off to say the least. Their idea of the next big thing is Camster adult social network which is a total waste of time. Think myspace meets cams for fansites of live cam models. That I can assure you is not the future of sex cams. Think mobile interactive, Google glass, smart tv's but Naked.com will or already has been left in the dust by the best adult cam sites. Check our adult cam site ranking for the best live sex sites!
NAKED.COM CAMS PRICES:
Naked.com charges far much for what they offer. At Naked.com cams will choke up between $3.00 to $5.00 per minute. When so many other sex cams give you more for less it begs the question why anyone at all uses this site anymore. Half the models we saw on the site looked miserable and unhappy to be there, another 3rd were just ugly. What you won't realize if you are new to using adult webcam sites is that the best models follow the best sites and this live cams site has steadily lost users to the site mentioned below for years now. If I had one positive thing to say though it would have to be that I do like how you can instantly tell which nude cam girls are using HD cams since they have a little HD logo that appears on their home page as we show in the screenshot below. This is a great tool and more sex cam sites should do that.  I also like the A-Z model name search. That is kind of unique to this adult cam site. However, the negatives outweigh any positives.
NAKED.COM CAMS FEATURES:
Trending videos
Photo contest with awards for the most popular cam models
Again the site also owns camster.com which is a silly myspace like social community for fans of adult cam models. It's for those who have far too much free time not for normal guys who just enjoy watching sexy girls live on cams from time to time.
Save favorites: Like nearly all adult webcams naked.com also offers this.
SITES LIKE NAKED.COM:
Other two star cam sites are BongaCams and Chaturbate and other 5 star sites are sites like cams.com and Streamate.com. Naked is subpar compared to those sites.
screenshot of naked.com: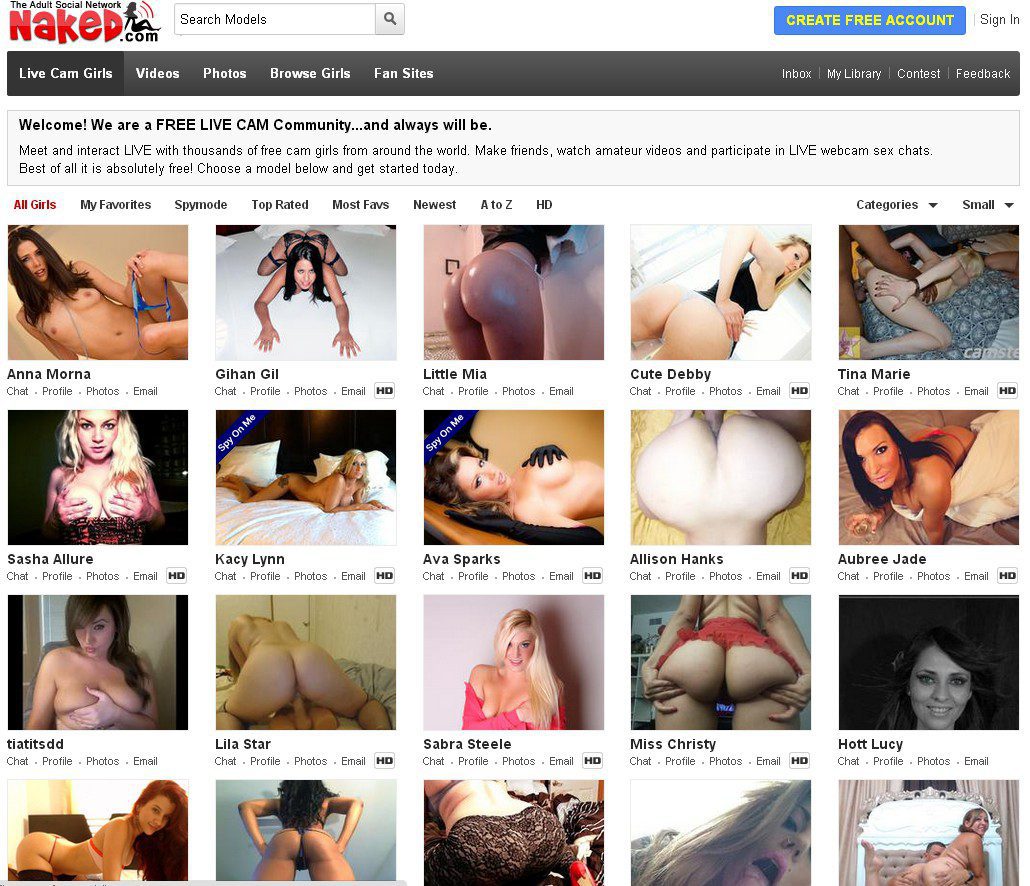 CONCLUSION & FINDINGS ON NAKED.COM REVIEWS:
Naked.com makes us want to put our clothes back on. It's just a total bust when stacked up to more modern sites that are more focused around bringing people back over and over again. This live cams site is too expensive, slow, and has mediocre models.
Another gripe we have is the billing methods and unclear costs at Naked.com. This leads to getting charges you do not expect and that is perhaps the worst thing that can ever happen when it comes to live cams or for that matter using ANY premium website.
I would encourage anyone who has ever used naked.com to compare it to Streamate.com. Streamate lays waste to this site.