A few weeks back I tested out Chatroulette and wrote a detailed review. The specific site is called Chatroullete.com and I want to warn others about what we experienced.
A Brief Background on the Random Chat Site called ChatRoulette
Chatroulette was popularized by youths and young adults in the early 2000s and was used mostly for messaging and random cam chat.
Since then the site has fallen in popularity and usability due to a negative stigma attached to the name, as a result of increasingly inappropriate interactions between site users (mostly male) and minors.
Chatroulette roulette cams are fairly simple to use, upon entering the site users are presented with a free cam to cam chat porthole.
To start it simply requires you to grant access to your mic and computer camera, and select your gender, preferred cam chat type, by selecting from drop-down tabs at the top of the porthole.
All Chatroulette random cam chat participation is totally free.
Does it have to be this complicated? Make no mistake, we can find attractive and hot webcam girls at LiveJasmin (review at the link) without giving away any of our information.
Chatroulette Features: What Does it Offer?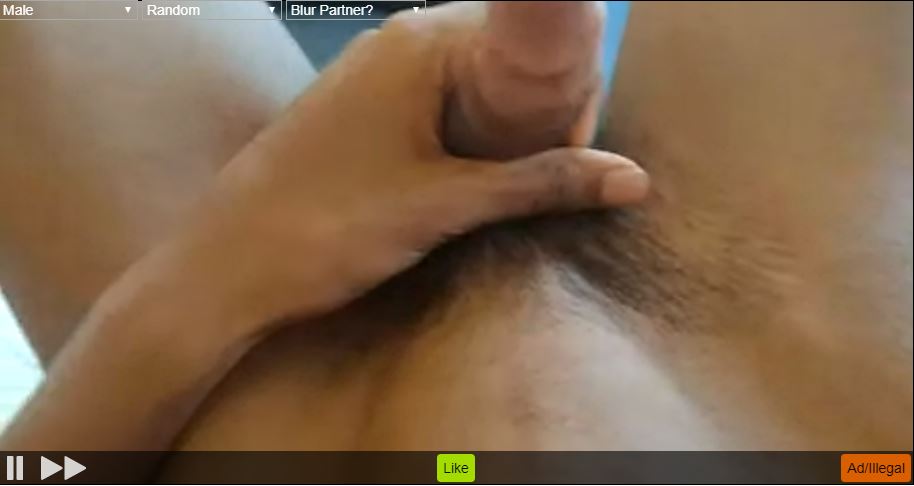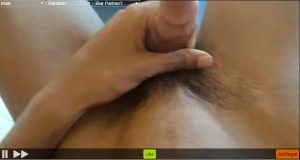 Chatroulette and roulette cams provide very little by way of platform features to protect user data and amplify users' personal experiences on the site.
Dick flashes are the welcoming thing you'd receive on Chatroulette.
The only real features that are available on the site are a couple of drop-down tabs attached to the top of the random cam chat porthole.
Chatroulette's roulette cams lack any personalizing site features which make for poor user experiences, and it's safety features are hardly existent.
Users have the ability to choose their gender
Ability to choose random cam chat or filtered chat
Limited safety features
Limited ability to personalize user experience
Not accepting of adult content or adult cam chats
The site and its webcam chatroom's lurid reputation which it has gained over the years has emptied it of safe, and free cam to cam users to engage with, and there is no privacy policy with which to protect users.
Its true bulk of random chat users are shifted from ChatRoulette to other sites such as CamSurf and ChatSpin (review at the links).
ChatRoulette Review Summary:
Chatroulette is simply not the free cam to cam site it used to be and doesn't provide the base level quality of content and safety that other video cam sites can.
We hope learning more about what Chatroulette has become was helpful to users who were considering it for their adult cams but found it to be devoid of adequate content or users. We highly suggest trying out Chaturbate as a Chatroulette alternative.
We suggest Chaturbate because it's an adult cam chat site that gives users all types of free cam to cam chats to explore, and the quality far surpasses anything available on Chatroulette's webcam chatrooms.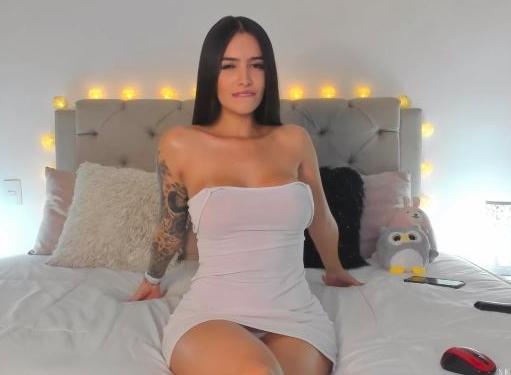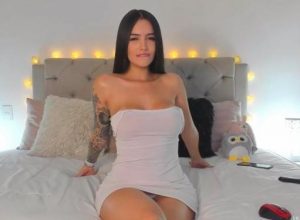 They also make sure that site visitors know their content expressly targets adult audiences, and they take the proper measures to keep minors out and ensure account security.
Chaturbate also has safer users to interact with, and the free cams content is more likely to be satisfactory than roulette cams on Chatroulette, to any users exploring the site.
The cams on Chaturbate can be searched via tags or user preferences, and the site provides plenty of safety features like notifications with security updates, and protections for users to personally put into place by way of an account security center.
Chaturbate is a platform that guarantees users an engaging, entertaining, and safe experience with features and content that help site visitors feel connected.
You can try Chaturbate at Chaturbate.com.